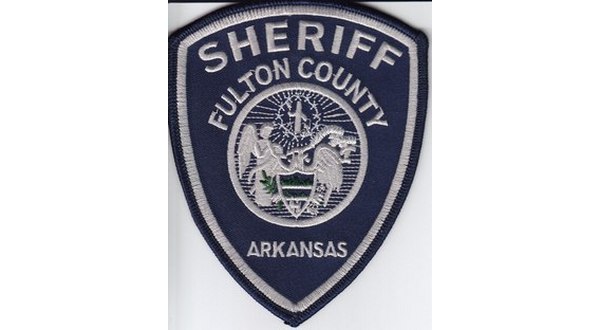 A Fulton County man, 27-year-old Timothy Mero of Mammoth Spring, has been arrested in connection with a series of thefts following an incident in which he allegedly locked a woman and her two small children inside an impound lot. The lot is surrounded by a 6-foot fence, with three strands of barbed wire around the top.
According to the probable cause affidavits filed November 27th, the first incident occurred in late February when Fulton County deputies were dispatched to a one-vehicle accident on Squirrel Hill Road. A pickup with a black canvas bed cover was in the ditch. The driver, Anthony Adams, has active warrants and was taken to the Fulton County Sheriff's Office. His vehicle was towed by Mero.
Approximately two days later, Adams contacted the Fulton County Sheriff's Office to report his bed cover was missing when he went to retrieve his vehicle. Mero denied there was a cover on the vehicle when it was towed. However, a Fulton County deputy advised a cover was on the truck when it was towed. Mero was charged with felony theft of property in connection with the incident.
On November 21st, Fulton County authorities once again investigated an incident involving Mero, after receiving a call from a female saying he had locked her and her two children in his impound lot. When officers arrived at the lot, they found the woman and her children inside with the gate closed tightly with a chain and a lock. Mero was reported to have the only key and had left on a four-wheeler prior to the arrival of officers. He had also told the female he would shoot whoever came to release her.
The female had advised Mero she wanted her possessions from his residence. He allegedly told her she and her children could stay in a camper in the impound lot where there was no water and very little food. Mero was charged with three misdemeanor counts of second degree false imprisonment, third degree battery and two counts of second degree endangering the welfare of a minor in connection with this incident.
The following day, the Fulton County Sheriff's Office received information Mero was in possession of a possible stolen four-wheeler out of Sharp County. Using a photo of Mero sitting on the four-wheeler, the owner was able to identify the item. A search warrant was executed on Mero's property where the vehicle was located, along with a chainsaw also reported stolen. Both items were confirmed stolen, leading to a felony theft by receiving charge being filed against Mero.
The same day a consent to search was conducted at Mero's impound lot. Officers located a stolen vehicle originally painted black but was now red. The dash containing the VIN had been removed, as well as the door sticker with the VIN.
Mero told officers he did not have a title to the vehicle he had had for about two years. The VIN was located under the front passenger seat. With this information, the vehicle was traced to a location on Bakers's Ford Road where it had been reported stolen in August 2016.
Mero was charged with a second felony offense of theft by receiving in connection with the stolen vehicle.
Bond was set at $25,000 in the combined cases.
WebReadyTM Powered by WireReady® NSI