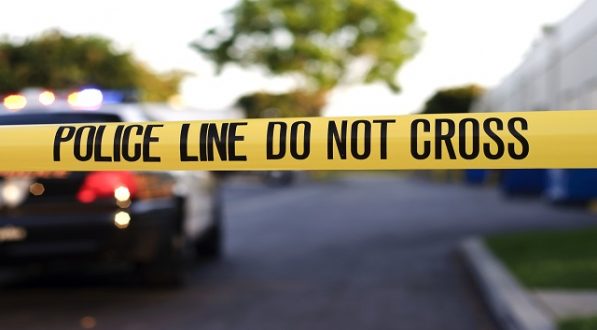 iStock/Thinkstock(NEWTOWN, Conn.) — Five years after a mass shooting at a Connecticut elementary school horrified the nation, some family members of victims reflected on how their lives have changed since the tragedy, as they work together to prevent future acts of gun violence.
"We simply don't want other parents to be in our position. We know that these acts of violence are preventable," Nicole Hockley, whose son, Dylan, was killed at Sandy Hook Elementary School in Newtown five years ago, told ABC News' Amy Robach. "We feel responsible to teach people how to prevent them from happening."
Hockley recalled how her Dylan, who had autism, loved to pretend to he was a butterfly.
"He would flap his arms up and down whenever he got excited, which was pretty much all the time, and I asked him once, 'Why do you flap?' and he said, 'because I'm a beautiful butterfly,'" she said.
"At his funeral I talked about how the theory of a butterfly flapping its wings on one side of the world can cause a hurricane on the other side," Hockley said. "I thought about Dylan as our butterfly to help create change in our country, positive, transformative change."
Hockley co-founded the Sandy Hook Promise, a nonprofit organization that uses educational programs to help prevent acts of gun violence before they occur.
The community of Newtown was thrust into the national spotlight five years ago this week when it was rocked by tragedy after a gunman opened fire at Sandy Hook Elementary School. Twenty students — between the ages of 6 and 7 — and six educators were killed.
The shooting drew many immediate calls for reform or action to prevent a similar tragedy from ever happening again. Just this October, however, the U.S. suffered the deadliest mass shooting in history when a gunman killed 59 people at a country music festival in Las Vegas, Nevada.
Mark Barden, who also co-founded Sandy Hook Promise after his son, Daniel, was killed at the elementary school, told ABC News that he "made a very deliberate decision to invest every fiber of my being into trying to prevent that from happening again."
Barden recalled his son as "an exceptionally sweet, compassionate little soul."
"My one little Daniel has in his life affected so many people in a positive way, but in his murder I can't even tell you," Barden said.
"We're training people, students, parents, teachers, how to recognize the warning signs that people give off before they hurt themselves before they hurt someone else," Barden said.
Copyright © 2017, ABC Radio. All rights reserved.