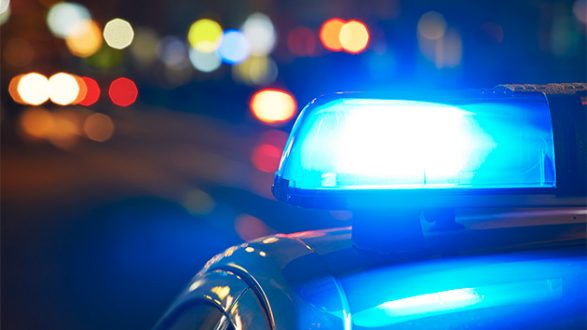 iStock/Thinkstock(NEW YORK) — A suspect is in custody today after allegedly detonating a small explosive device in an "attempted terrorist attack" in the New York City subway system, sending commuters scrambling to evacuate a major transit hub just blocks from Times Square, city officials said.
The explosion occurred in an underground passageway near the Port Authority Bus Terminal and, despite the rush-hour crowds, only three people suffered minor injuries, officials said. New York Gov. Andrew Cuomo called the explosion "one of our worst nightmares."
The 27-year-old suspect, Akayed Ullah, is in the hospital, badly injured in the arm and torso from the device that went off in his arms, sources said. Ullah, originally from Bangladesh, told authorities he is self-inspired from ISIS online propaganda, sources said.
Authorities called the explosive an "improvised low-tech explosive device" that was based on a pipe bomb and was attached to the suspect with Velcro and zip ties.
Video of the incident, shot by a surveillance camera, shows commuters' walking in the passageway when the explosion erupts. The camera screen filled with smoke as people scattered.
Christina Bethea, 29, told ABC News she was in the passageway on her way to work next to the terminal when she heard a bang, saw smoke and ran.
"If I didn't believe in God, I believe in God today," she said, adding that she commuted from Yonkers, New York.
The explosion in the subway system — ridden by 6 million people each day — occurred at about 7:20 a.m.
Port Authority Police Department Officer Jack Collins, who was undercover at the time looking for children being trafficked at the bus terminal, apprehended Ullah, with the help of three other officers.
The suspect entered the United States from Bangladesh seven years ago on a family-based visa and has an address in Brooklyn, sources said. The explosive was assembled in his apartment, sources said.
"Thank God the perpetrator did not achieve his ultimate goals," New York City Mayor Bill de Blasio said.
New York City has long been a target of terrorist attacks. Since Sept. 11, about 26 "plots" in New York City have been prevented, officials said this morning.
There are no credible and specific threats against New York City at this time, officials said.
The bus terminal was temporarily closed but has since reopened. Subways were bypassing the terminal and Times Square stations.
President Donald Trump was briefed on the incident, White House Press Secretary Sarah Sanders said.

This is a breaking news story, please check back for updates.
Copyright © 2017, ABC Radio. All rights reserved.