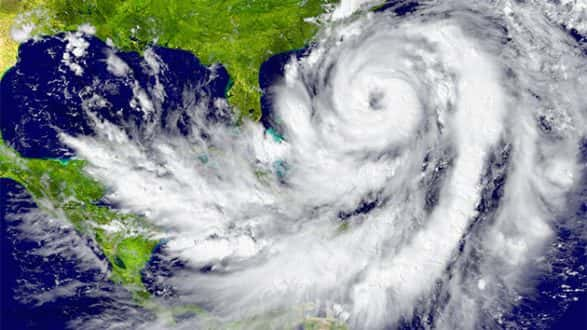 iStock/Thinkstock(NEW YORK) — The National Transportation Safety Board laid partial blame for the 2015 sinking of the El Faro on the ship's captain, Michael Davidson, the investigative agency announced Tuesday.
All 33 crew members, including the captain, perished when the 790-foot cargo ship sunk near the path of Hurricane Joaquin in October 2015.
"The captain had multiple opportunities to reroute the vessel to avoid the hurricane," but despite repeated warnings from his second and third mates, he refused to substantially alter course, said NTSB investigator Carrie Bell. "The captain endangered El Faro and its crew."
Davidson, who repeatedly reminded the crew that he'd endured storms in Alaska, likely felt "overconfident" in his ability to withstand foul weather and may have worried that selecting a new route would cost him time and fuel, Bell said.
The junior officers — who repeatedly expressed concern about the ship's route — treated Davidson in a "deferential" manner, and appeared "reluctant" to question his judgment, according to Bell.
"Had the deck officers more assertively stated their concerns … the captain's situational awareness might have been improved," NTSB Chair Robert Sumwalt said. His suggestion riled some of the late crews' family members in the office.
"I took it as like, an attack against the officers, because, you know, they have to follow a chain of command," Claudia Shultz told ABC News through tears. Her husband, Steve, was chief mate. "My husband is not here to defend himself, and neither are the other officers."
And her feelings towards the late captain? "Poor choices were made," she said.
Based on audio captured from the ship's voyage data recorder, Capt. Davidson seemed unaware that he was relying on weather data that was six hours old. (Though more current data was available onboard the ship, it was transmitted in a different format and required laborious manual charting, the NTSB found.)
Making matters worse, he also issued the command to abandon ship "too late" — but even if the crew had been given more time to evacuate, the lifeboats likely wouldn't have provided adequate protection for crew, because they were "open," rather than enclosed, the NTSB said.
Though open lifeboats have been considered obsolete since the 1980s, almost half of the U.S. ocean-going fleet is still equipped with open lifeboats, the NTSB noted. Because it was built in the 1970s and its subsequent modifications hadn't been classified as "major" conversions, Tote's lifeboats hadn't been updated.
Compounding the captain's apparent mismanagement was the "weak safety culture" at El Faro's owner Tote Maritime, which failed to monitor the ship's position in relation to the hurricane or offer support as the storm barred down, Bell said. Tote also failed to provide adequate training and neglected to document its "dwindling confidence" in Davidson.
Tote did not immediately respond to ABC News' request for comment.
Copyright © 2017, ABC Radio. All rights reserved.