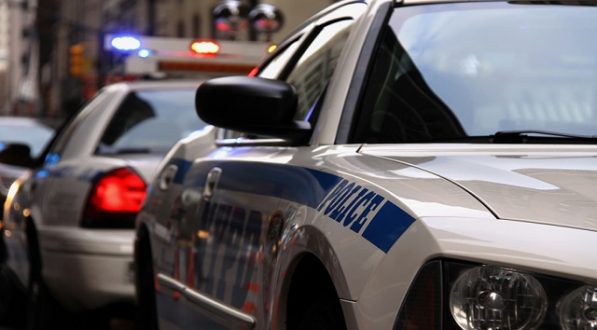 iStock/Thinkstock(NEW YORK) — The man accused of detonating an explosive in the New York City subway system Monday morning "was not on the FBI's radar nor was he on the NYPD's radar," a top NYPD official told ABC News.
"He intended to set it off in that corridor," New York Police Department counterterrorism chief James Waters said. "We know that terrorist organizations are somewhat fascinated by the subway system."
Akayed Ullah, 27, an immigrant from Bangladesh, is accused of setting off the homemade bomb in an underground passageway near the Port Authority Bus Terminal, sending commuters scrambling to evacuate the major transit hub just blocks from Times Square.
Despite the rush-hour crowds, only five people suffered minor injuries, officials said.
New York Governor Andrew Cuomo called the underground explosion "one of our worst nightmares."
Ullah was badly injured from the explosion and investigators are racing to learn as much as possible about the suspect's background.
"We're going to piece together who he is, what he's all about, who are his family members, his associates, his contacts, why did he do this," chief Waters said.
Ullah allegedly told investigators he consumed Islamic State and al Qaeda propaganda, a law enforcement official told ABC News. There is no evidence he received funding or specific direction from any overseas group.
A law enforcement source said the homemade bomb was built from a 12-inch-long pipe, black powder and rigged with a 9-volt battery and a wire that came from a Christmas light. The pipe had nails stuffed into it, the source said, and it had the ability to impose more injuries than it did.
"He did follow some of the instructions that you can find readily online, unfortunately, to create such a device," Waters said. "A Christmas light bulb is one of those components."
The FBI lab in Quantico, Virginia, and the NYPD bomb squad are analyzing components of the explosive.
Because it was strapped to the suspect, the assumption is he had been prepared to die as a suicide bomber, the source said.
Ullah has been charged with criminal possession of a weapon, supporting an act of terrorism and making a terroristic threat – placeholder charges until federal prosecutors draw up terror offenses.
He was also expected to face federal terrorism offenses as soon as today.
Copyright © 2017, ABC Radio. All rights reserved.