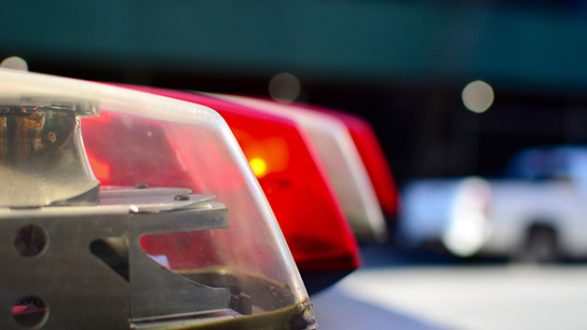 iStock/Thinkstock(NEW YORK) — The wife of the alleged New York City subway bomber told ABC News that he "never ever" spoke negatively of the U.S. and that she saw "no signs" of his impending attack when she spoke to him by phone the morning he detonated a pipe bomb strapped to his body in an underground subway tunnel.
Akayed Ullah, 27, was hit with a litany of state and federal terrorism charges on Tuesday for the Monday-morning attack.
The bombing, during the height of the morning commute, resulted in just a few minor injuries in the crowded passageway under the Port Authority Bus Terminal. Ullah suffered burns to his abdomen and arm. He is currently recovering at Bellevue Hospital.
Jannatul Ferdous spoke to ABC News through a closed door from her home in Dhaka, Bangladesh, saying she talked to her husband on the morning of the attack and he did not allude to the attempted suicide bombing.
"I talked with him on the day of the incident at 5 a.m. U.S. time," Ferdous told ABC News in Bengali. "I mainly phoned to wake him up to go to work."
Ferdous said she routinely woke her husband up to go to work.
The couple married in 2016. They have an infant son.
She said he showed no signs of anger on Monday, saying, "There were no signs of that. He did not even call before leaving for work."
Ullah's mother-in-law, who also lives at the same home, spoke to ABC News as well, and said her son-in-law was in Dhaka in September and returned to New York on Oct. 22. Ullah lived in Brooklyn, where authorities believe he constructed the pipe bomb used in the alleged attack.
According to authorities, Ullah said he carried out the attack on behalf of ISIS. Investigators said he began showing signs of radicalization in 2014 when he began viewing pro-ISIS propaganda online.
Ullah is charged with five federal counts, including the use of a weapon of mass destruction and bombing a place of public use. He could face life in prison.
When asked by ABC News whether she would fight for her husband in court, she said, "It's not my own decision right now. It does not matter whether I want it or not."
Copyright © 2017, ABC Radio. All rights reserved.