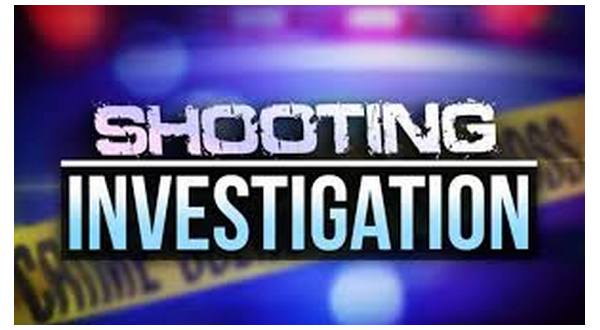 A fugitive from Faulkner County, 55-year-old Timothy Russell Coleman, was treated for gunshot wounds to his head, side, neck, arm and hand following a homeowner in Fulton County opening fire during an attempted break-in.
Fulton County Sheriff Al Roork says his department received a call Wednesday morning at 11:47 advising someone was attempting to burn down a house along Ridge Haven Road off Worth Road.
Upon arrival at the location, a Fulton County deputy found Coleman running from the yard of the residence into the woods. The deputy gave chase but lost sight of Coleman and called for backup. Sheriff Roork says he requested a dog from the Department of Correction North Central Unit at Calico Rock. An extensive search of the area was conducted, but authorities were unable to locate Coleman.
A couple at the Ridge Haven residence told authorities they had asked Coleman, who had been an overnight guest, to leave. He became angry and told the couple he would burn down their house. Shortly after he made the threat, he went to a utility pole next to the residence and destroyed the electrical lines to the house and well.
Wednesday evening at 6:21 the Fulton County Sheriff's dispatch received a call advising Coleman had returned to the house on Ridge Haven Road, attempted to break-in and shots had been fired.
When deputies arrived, they found Coleman sitting in the road at the intersection of Worth Road and Ridge Haven. Further investigation revealed Coleman returned to the Ridge Haven residence and was reportedly attempting to push the door of the residence open with his shoulder.
The homeowner retrieved his .12 gauge shotgun, dead bolted the door and asked repeatedly who was at the door. When Coleman did not answer, the homeowner unlocked the door and pointed the weapon at Coleman. Coleman reportedly backed up with his hands in the air.
The homeowner ordered Coleman to get on the ground and fired a warning shot. Coleman did not comply, and the homeowner said he reached his hand inside his coat pocket. Saying he thought Coleman was reaching for a gun, the homeowner shot him. Coleman fell to the ground and got up running from the residence to the location where sheriff's deputies found him in the road.
He was taken to the Fulton County Hospital where he was treated for gunshot wounds.
Sheriff Roork says several felony charges will be filed against Coleman. No charges are expected to be filed against the unidentified homeowner.
WebReadyTM Powered by WireReady® NSI