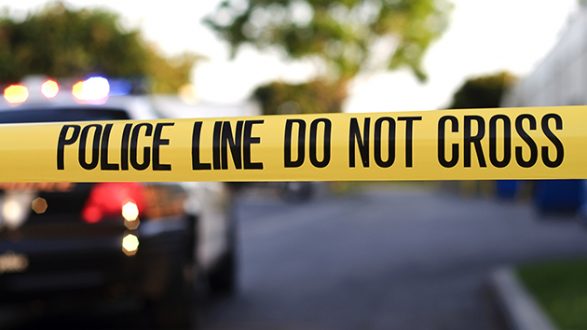 aijohn784/iStock/Thinkstock(HARRISBURG, Pa.) — A member of the U.S. Marshals Service was shot and killed Thursday morning while serving an arrest warrant at a home in Pennsylvania's capital, officials said.
Deputy U.S. Marshal Christopher David Hill was part of a task force executing a warrant on a fugitive in a residential neighborhood of Harrisburg.
The warrant was for the arrest of Shayla Lynette Towles Pierce, who was wanted by Harrisburg police for "terroristic threat offenses," according to a press release from the U.S. Marshals Service.
After locating Pierce inside a residence while serving the warrant, the task force was fired upon by a "male subject" in the home with Pierce, according to the press release. Hill, an 11-year-veteran of the U.S. Marshals Service, and two local task force officers were shot.
The officers returned fire, killing the unidentified suspect. Pierce was taken into custody.
Hill, 45, was transported to a local hospital, where he died. He is survived by his wife and two children, according to the press release.
"We are all extremely saddened by the tragic death of our brother, Deputy U.S. Marshal Christopher Hill, this morning in Harrisburg, Pennsylvania," David J. Anderson, acting deputy director of the U.S. Marshals Service, said in a statement Thursday afternoon. "He was a devoted public servant who dedicated his life to making his community and this nation safer. We will never forget his commitment and courage. The nation lost a hero today."
Harrisburg Mayor Eric Papenfuse said earlier that a Harrisburg police officer was among those shot and wounded. That officer "bravely returned fire" and struck the suspect, Papenfuse said.
"Harrisburg mourns the loss this morning of a U.S. Marshal who died protecting our residents," the mayor said in a statement. "An investigation is underway, and Harrisburg police are cooperating with federal and county law enforcement officials."
Neighbors told ABC affiliate WHTM they heard dozens of shots fired.
Harrisburg Police Chief Thomas Carter would not release the names of the injured officers and said he was trying to notify their families.
Copyright © 2018, ABC Radio. All rights reserved.