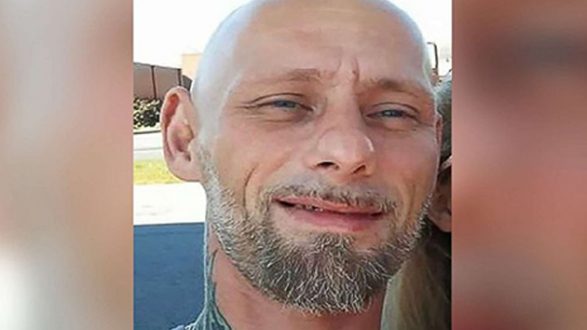 Tennessee Bureau of Investigation(NEW YORK) — A robbery and assault suspect who authorities say should be considered armed and dangerous has been added to the Tennessee Bureau of Investigation's Top 10 Most Wanted list.
Dewayne Halfacre, 42, accused of robbing two store clerks in Almaville on Jan. 19, is wanted for aggravated robbery, aggravated assault, possession of a weapon by a convicted felon, possession of a firearm during a dangerous felony, false imprisonment and theft, the TBI said.
While his alleged partner, Timothy Howell, 51, was taken into custody on Monday, Halfacre has eluded authorities, the Times Free Press reported. The search for Halfacre temporarily closed some schools this week, the Times Free Press said.
Halfacre should be considered armed and dangerous due to his history of violence, TBI spokeswoman Susan Niland told ABC News.
The TBI said he also has outstanding warrants for burglary and vandalism in Marion County; probation violation in Moore County; driving on a revoked license; leaving the scene of an accident and reckless driving; and armed robbery and aggravated assault in Georgia.
Niland said Halfacre could be anywhere, including out of state.
"We don't know where he is," she said. "He's from one county, he committed crimes in another county, he's got history in a third county [and] he has charges pending out of Georgia."
A reward up to $2,500 is being offered for information leading to Halfacre's arrest.
Anyone with information on his whereabouts is asked to call the TBI at 1-800-TBI-FIND.
Copyright © 2018, ABC Radio. All rights reserved.