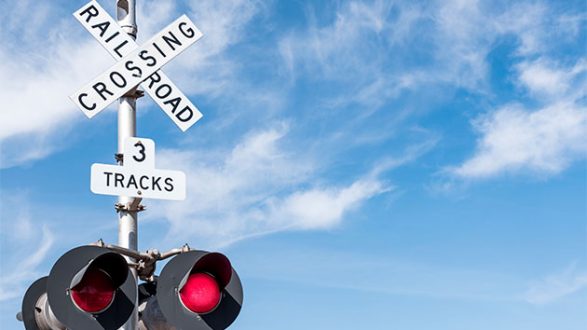 iStock/Thinkstock(NEW YORK) — Witnesses interviewed by the NTSB reported "issues" at the grade crossing where an Amtrak train carrying GOP lawmakers slammed into a garbage truck near Charlottesville, Virginia, NTSB officials confirmed Thursday.
In the days leading up to the crash — which killed one person and injured at least six — the gates "weren't working right," a neighbor told ABC News. The gates would sometimes block the crossing for hours, even when a train was nowhere in sight, he said.
Buckingham Branch Railroad, the company responsible for track and signal maintenance, declined to comment on alleged malfunctions.
The NTSB hopes information from the lead locomotive's forward-facing camera, which has been transported to Washington, D.C., for download and evaluation, will shed light on what occurred at the crossing Wednesday.
Data downloaded from the trailing locomotive's event data recorder reveals that the train was traveling at about 61 mph when the throttle transitioned from full to idle. Twenty seconds later, the train came to a stop after colliding with the truck.
The impact separated the cab from the freight, with garbage strewn alongside the tracks. Lawmakers, including several who are doctors, attempted CPR on the occupants, who were thrown from the vehicle.
Time Disposal, the owner of the truck, has been "very cooperative" through the investigation, NTSB officials said.
The 30-year-old driver of the truck worked for Time Disposal for about seven years, according to the NTSB, which said it is "in the process of trying to interview the driver."
The safety agency has already spoken to one Amtrak crewmember, as well as four witnesses, and has scheduled an interview with the Amtrak engineer.
"There are a lot of fatalities at grade crossings," NTSB board member Earl Weener reminded reporters Wednesday night.
2017 saw an average of more than 5.6 grade crossing incidents per day, according to FRA data.
Copyright © 2018, ABC Radio. All rights reserved.