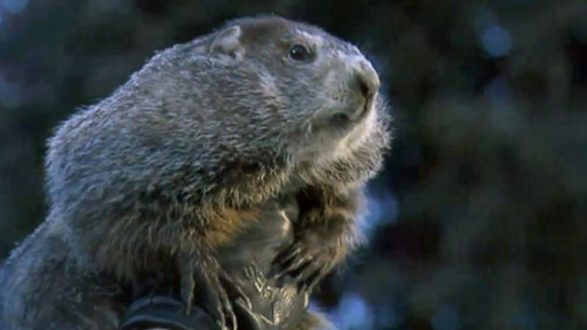 ABC(PUNXSATAWNEY, Penn.) — Bundle up! Punxsutawney Phil, the world-famous groundhog, emerged from his burrow in western Pennsylvania and saw his shadow Friday morning, predicting another six weeks of winter.
As the sun rose at Gobbler's Knob in Punxsatawney, Pennsylvania, the groundhog's handlers — known as the "Inner Circle" — coaxed him out of his hole to issue his forecast just before 7:25 a.m. Eastern Time. Spectators, seemingly unfazed by the bitter cold, watched and danced to music as the handlers announced Phil's prediction.
Since 1887, Phil has predicted more winter 104 times, including this year. He has forecast an early spring just 18 times, when his shadow has eluded him, according to records. Ten years of Phil's predictions are missing from the record.
Phil's Canadian counterpart, an albino groundhog named Wiarton Willie, also spotted his shadow Friday morning.
Whether you trust the weather forecasts of furry rodents, the National Weather Service suggested that February will have colder-than-normal temperatures in the northern and northeastern United States, with abnormally warm weather in the West.
Copyright © 2018, ABC Radio. All rights reserved.