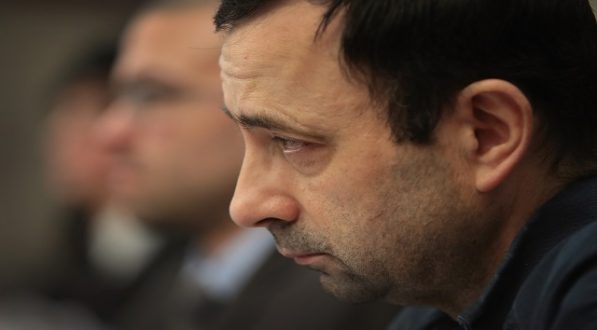 Scott Olson / Staff / Getty Images(DETROIT) — Former Olympic doctor Larry Nassar was sentenced Monday to an additional 40 to 125 years in prison for abusing scores of girls and women in a serial sexual assault spree that went on for decades and was described as "incomprehensible and spans the county and the world."
Before issuing the punishment, Michigan Judge Janice Cunningham told the 54-year-old Nassar that there was no evidence that he could ever be reformed.
"I am not convinced you truly understand what you did is wrong and the devastating impact you have had on the victims, their families and friends," Cunningham told Nassar in Eaton County Circuit Court as many victims looked on from the courtroom gallery.
"You are a doctor. You took an oath to do no harm and you harmed over 256 women, and that is beyond comprehension," she said.
Last month a judge in neighboring Ingham County sentenced Nassar to 40 to 175 years in prison for multiple counts of sexual misconduct there. The sentencing came on top of 60 years he received after pleading guilty in December to federal charges of possession of child pornography.
Combined, Nassar faces a maximum of 360 years in prison.
"Locking up an individual so they can never harm anyone again and take away their freedom is an appropriate consequence," Cunningham told Nassar.
"You have lived an idolized life. You were a prominent doctor in our society. You were the member of an Olympic team. You have been pampered and lived a high-class lifestyle," she continued. "And now the result will be spending the rest of your life in a small prison cell."
Forty-eight victims appeared over the course of two days last week in Cunningham's courtroom to face Nassar. They told the judge how he sexually assaulted them under the guise that he was performing medical treatments.
Randall Margraves, a father of three daughters who were victimized by Nassar, tried to attack him in court on Friday.
"Your conduct when considered and looked at from the viewpoint of the victims with their families can only conjure up thoughts of public punishment in retaliation," Cunningham told Nassar. "When a crime involves … harming a defenseless child, it is only natural to think in terms of an eye for an eye."
Nassar pleaded guilty to multiple counts of sexual misconduct in both counties.
"Your honor, will we ever truly know the breadth of the evil acts meted by this defendant," Angela Povilaitis, Michigan assistant attorney general, said in court before the judge issued punishment. "These women shared raw, emotional testimonies of not only what he did but what effect these had on their lives and those of their families."
Before his sentencing, Nassar offered one final apology to his victims, reciting with no emotion what sounded like the same statement he read in Ingham County Circuit Court on Jan. 24.
"It's impossible to convey the depth and breadth of how sorry I am to each and everyone involved," Nassar said. "The visions of your testimonies will forever be present in my thoughts."
Cunningham said another reason for her sentence was to deter similar crimes.
"The sentence in this case must send a message," she said. "If you molest and sexually abuse children and women, if you use your position of trust and authority to gain their confidence and then you betray them in the worst way possible, the result will be that you will spend the rest of your life in prison."
As Nassar was being escorted out of the courtroom in handcuffs, Cunningham said, "Ladies and gentlemen, this now ends the criminal legal proceedings involving Larry Nassar."
Copyright © 2018, ABC Radio. All rights reserved.