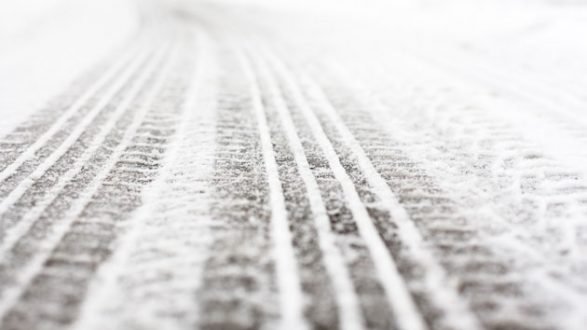 iStock/Thinkstock(MERIDEN, Conn.) — Slippery roads turned into a terrifying situation for one FedEx driver on Wednesday when the van spun out and slid down an icy hill.
In a surveillance video obtained by ABC News the truck is seen spiraling out of control on Eddy Ave. in Meriden, Conn., bouncing off a trash can and eventually stopping in the opposite direction.
Fortunately, Meriden police say there was no damage and no one was injured in the accident.
A tow truck was called to pull the truck out off of a grassy lawn after it slid on a thin layer of ice on the roadway around 5:30 p.m.
A huge swath of the country has been slammed by winter weather on Wednesday, from Texas to Maine – where some towns have been bracing for whiteout conditions.
Police departments have been warning drivers to be careful. The Connecticut State Police advised drivers in a tweet, "Reduce speed and use caution when traveling this evening. Highways and roadways that look wet may actually be slick or icy."
FedEx did not immediately respond to a request for comment.
Copyright © 2018, ABC Radio. All rights reserved.