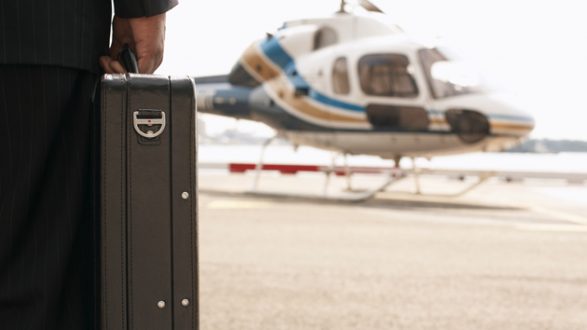 moodboard/Thinkstock(CHARLOTTE, N.C.) — Christian Desgroux is awaiting his fate after being indicted for impersonating a U.S. general because he reportedly wanted to impress a woman.
The 57-year-old rented a helicopter and picked up an unnamed woman from her job at SAS, a North Carolina technology company. He told security at the company that he was there to pick up a woman and take her to Fort Bragg for a classified briefing.
This all started on Nov. 6, when Desgroux went to Charlotte Helicopters to rent a helicopter. Reini Grauen, the owner of Charlotte Helicopters, had already encountered Desgroux in the past.
"He rented from us sometime last year," Grauen told ABC News. "When he said he was a general I had no reason to question it."
Along with a pilot, Desgroux flew the helicopter over to SAS.
SAS did not respond to requests for comment.
Desgroux instructed the pilot to land the plane on the company's soccer field, according to a summary by the North Carolina State Attorney's office.
The woman had known Desgroux for 20 years and knew he was trying to impress her, according to the state's summary.
After returning to the helicopter with his female companion, Desgroux had the pilot fly them over Raleigh, North Carolina, for about 30 minutes.
The pilot, according to Grauen, thought the woman looked uneasy and a little uncomfortable.
After the pilot returned the woman to SAS, Desgroux explained that he wanted to rent the helicopter, again. He reportedly said that he wanted to land it on a ship at Norfolk and at the Pentagon.
He assured the pilot that he would get the right clearance.
The charade was quickly thwarted, as the suspicious guards at SAS called the local police and a joint terrorism task force joined the investigation.
If Desgroux is convicted he could face a maximum of three years in prison.
He currently has a few other outstanding state charges, according to the state's summary, including domestic violence and fleeing an officer to elude arrest.
Copyright © 2018, ABC Radio. All rights reserved.