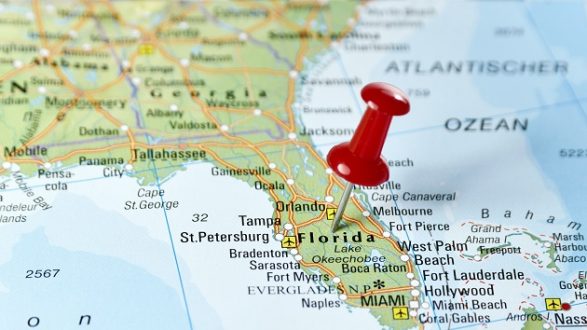 iStock/Thinkstock(PARKLAND, Fla.) — Authorities are scouring social media for clues to why Nikolas Cruz allegedly opened fire outside Marjory Stoneman Douglas High School in Parkland, Fla. on Wednesday, killing 17 people.
According to Broward County Sheriff Scott Israel, investigators have already found some "disturbing" content that could have provided warning signs.
"We have already begun to dissect his websites and things on social media that he was on, and some of the things that have come to mind are very, very disturbing," Israel said.
Cruz, 19, was a former student at Marjory Stoneman Douglas who was expelled, according to Israel, for unspecified disciplinary reasons.
An ex-classmate and former teacher told ABC News that before Cruz was expelled from the school he was barred from carrying a backpack on campus. The classmate said the rule was put in place after the school found bullet fragments in his bag after a fight with another student.
Israel said Cruz entered the school on Wednesday afternoon with one AR-15 rifle and multiple magazines. The victims — 12 within the building, two outside the building, one on a nearby road and two who succumbed to injuries at the hospital — included both students and teachers.
He was able to leave the school after the shooting by blending in with other students who were trying to escape, but he was apprehended shortly thereafter.
There is still no clear motive for the shooting, but a portrait of the suspect is starting to emerge.
A family member of the suspect told ABC News that Cruz was adopted as an infant by Roger and Lynda Cruz, both of whom are now deceased. His adopted mother died just last year.
A student who told ABC News that he participated in Junior ROTC with Cruz described him as a "psycho." Cruz was a well-known weapons enthusiast, the student said, who once tried to sell knives to a classmate and was even prohibited from bringing a backpack to school because bullet fragments had once been discovered in his bag.
Copyright © 2018, ABC Radio. All rights reserved.