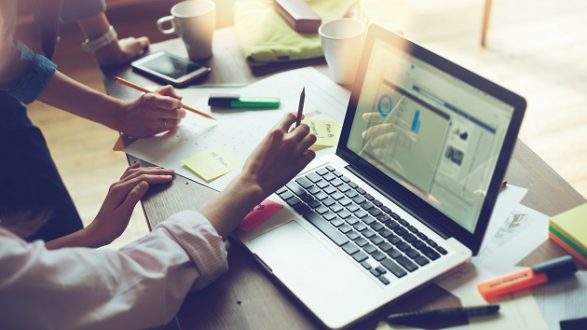 iStock/Thinkstock(NEW YORK) — A Nebraska woman is accused of swindling people she met on dating websites and online fish forums out of hundreds of thousands of dollars.
Julie Cahlaway, 38, sought out men on dating websites for women seeking affluent men and online forums for exotic fish enthusiasts, and convinced them she was suffering from medical and legal issues, Lt. William Rinn with the Douglas County Sheriff's Department told ABC News
Cahlaway targeted a "lonely and recently divorced" man and "solicited funds of sympathy" from him and his mother, according to an affidavit obtained by ABC News. She even showed the man and his mother ultrasound pictures to convince them she was pregnant, the affidavit states.
She stole nearly $280,000 from the pair, including $75,000 she told them she would invest for them in oil, according to the affidavit. Instead, Rinn said, she used that money to buy herself a BMW X5 in cash the same day.
Cahlaway is being held without bond on two felony theft by deception charges.
"She has the same MO with everyone she deals with. She feigns or exaggerates medical problems and gets people to loan or give her money with promises to repay or invest it," Rinn said. "Of course she never repays because she spends it on personal shopping, cars and shoes."
The man and his mother got suspicious and tipped off investigators to Cahlaway's apparent scam in December.
Court documents state that Cahlaway also stole money from other people, totaling $375,000, which she used to bankroll her personal shopping habit and her business of brokering exotic fish sales.
Cahlaway had been convicted on similar charges in Minnesota and Illinois and was on "high risk" probation from Illinois when this alleged scam occurred, Rinn said.
A preliminary hearing will likely be scheduled next month, according to the Douglas County Attorney's office. It's unclear if Cahlaway has obtained a lawyer.
Copyright © 2018, ABC Radio. All rights reserved.