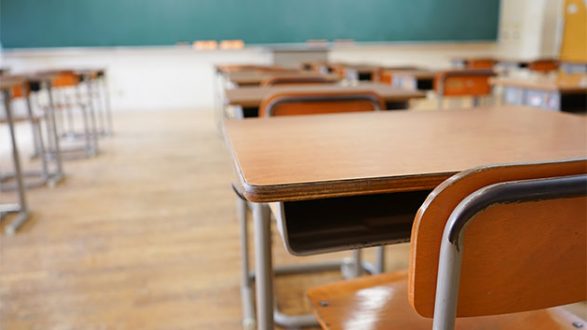 iStock/Thinkstock(PARKLAND, Fla.) — The principal of the Florida high school where 17 were killed last Wednesday said the school is aiming to start classes up again on Feb. 27.
Marjory Stoneman Douglas High principal Ty Thompson made the announcement in a recorded call, which was obtained by ABC News.
"We will begin by inviting all students and parents to a voluntary campus orientation event on Sunday, Feb. 25, from 2 p.m. to 5 p.m.," Thompson says in the call. "A variety of support services will be available on campus for those in need."
He later adds: "Our goal was to resume classes on a modified schedule on Tuesday, Feb. 27."
"We are MSD Strong," he concludes.
Nikolas Cruz, 19, has been charged with 17 counts of premeditated murder in the Valentine's Day massacre.
Authorities believe Cruz had access to 10 firearms, all long guns, law enforcement officials briefed on the matter told ABC News.
A law enforcement source said Cruz is believed to have purchased seven of the long guns himself. The other three firearms were weapons authorities believe Cruz had access to but did not purchase, the source said.
In addition to the AR-15 variant Cruz allegedly used in the school shooting, he also purchased an AK-47 variant, one law enforcement official said.
All appear to be legal purchases, sources said.
Copyright © 2018, ABC Radio. All rights reserved.