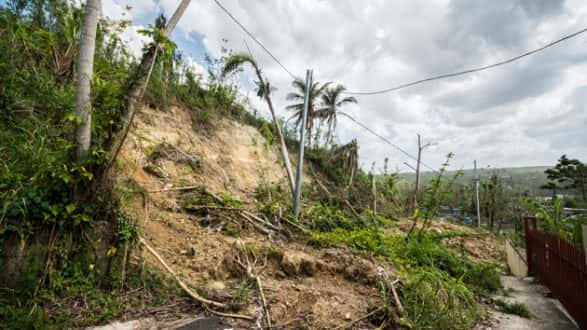 iStock/Thinkstock(SAN JUAN, Puerto Rico) — Semonite denied Rossello's claims of a lack of urgency, adding that while he respect the expectations set by the governor for residents, the size of the storm and its aftermath has left a "gigantic mission."
"It is just that the magnitude of the logistical and repair mission is beyond the governor's expectations," Semonite said.
For Semonite, who will mark his 30th year of service with the Army Corps of Engineers in May, Hurricane Maria has taught him several lessons ahead of the next storm. Those lessons include permanently establishing supplies on Puerto Rico and ensuring contracts are pre-written and ready to go when disaster strikes.
"If you are on an island, you've got to be able to think through things, especially when it's on hurricane alley," Seminote said, noting that it is FEMA's call whether that prepositioning would ever happen, not that of the Army Corps.
Yet with things slowly coming back to normal, Semonite is coming to terms with how Hurricane Maria has forever changed Puerto Rico.
"I am coming to the realization," he said, "that it might just be too hard to be able get every single thing that was pre storm."
Copyright © 2018, ABC Radio. All rights reserved.