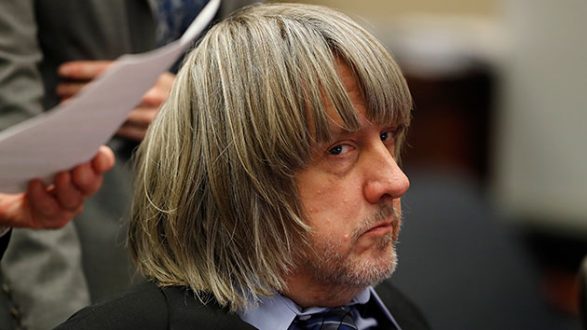 Mike Blake /Pool/Getty Images(RIVERSIDE, Calif.) — The California parents who allegedly held their 13 children captive in their home are set to return to court Friday.
David and Louise Turpin are accused of abusing their children, including allegedly forcing them to shower only once a year, shackling them and beating them routinely in some cases, prosecutors said. The victims weren't released from their chains even to go to the bathroom, according to prosecutors.
When found, the children hadn't been to a doctor in more than four years and had never been to a dentist, prosecutors said.
The Turpins were arrested in January after the couple's 17-year-old daughter escaped the home and alerted authorities.
All the children except for the youngest — a toddler — were severely malnourished, prosecutors said. The eldest victim — a 29-year-old woman — weighed only 82 pounds when rescued.
The siblings were hospitalized.
David and Louise Turpin have each been charged with 12 counts of torture, 12 counts of false imprisonment, seven counts of abuse of a dependent adult and six counts of child abuse. David Turpin was also charged with one count of a lewd act on a child under the age of 14 by force, fear or duress. They have pleaded not guilty.
Copyright © 2018, ABC Radio. All rights reserved.