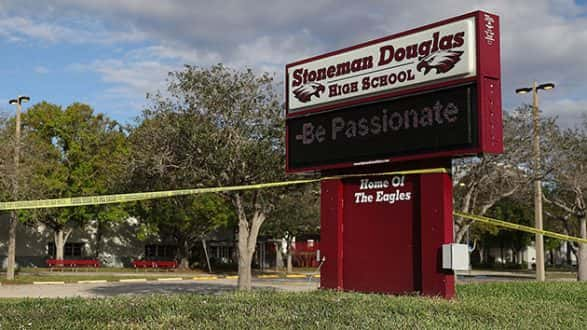 Joe Raedle/Getty Images(PARKLAND, Fla.) — Staff members returned to Florida's Marjory Stoneman Douglas High School on Friday morning, nine days after 17 people were fatally shot on the high school campus.
Teachers were seen hugging as they arrived back at the school in the wake of the Valentine's Day massacre.
Friday is "dedicated to meeting staff members' needs, with a variety of support services available on campus," according to Broward County Public Schools.
The school district, calling this a "long and emotional recovery process," is also holding a voluntary campus orientation for students and parents Sunday afternoon.
The district is aiming for classes to resume on Feb. 27.
Copyright © 2018, ABC Radio. All rights reserved.