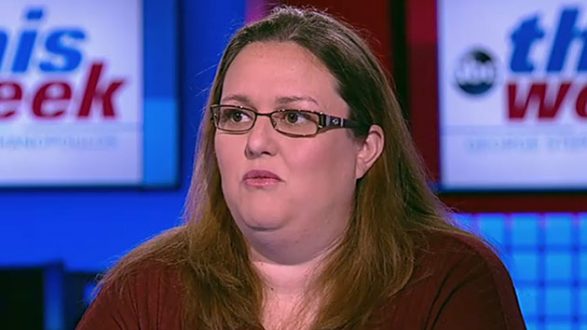 ABC News(NEW YORK) — A Marjory Stoneman Douglas High School teacher who sheltered students in her classroom during the Feb. 14 massacre that killed 17 said arming teachers with guns is "not a good idea."
Ashley Kurth, a culinary arts teacher at the high school in Parkland, Florida, told ABC News Chief Anchor George Stephanopoulos on This Week Sunday that she has witnessed and broken up too many fights to support having guns around teenagers.
"These are kids who have raging passions," the teacher said. "Having something like this in their vicinity is not a good idea."
Kurth, a lifelong Republican, said she previously opposed legislation restricting gun rights.
But since the Valentine's Day shooting at her school, Kurth said she now believes semi-automatic weapons have no place in civilian hands.
"I don't understand the need to have that type of weapon," Kurth said. "For me, it's the capacity; the rounds he went through in that time is just unreal."
Kurth drew attention last week when she questioned Sen. Marco Rubio of Florida about proposals to arm teachers during a televised town hall on CNN. Kurth said then that a situation could become confusing if teachers have guns when authorities respond to a school shooting.
Copyright © 2018, ABC Radio. All rights reserved.