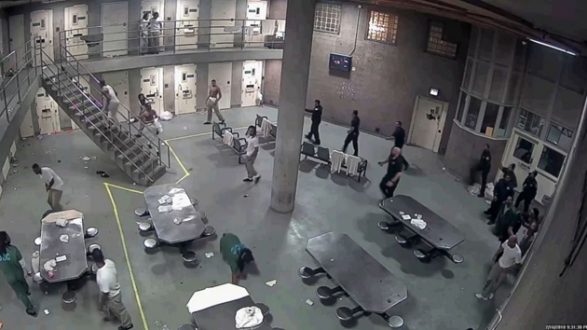 Cook County Sheriffs Office(CHICAGO) — A sprawling brawl at a Chicago jail earlier this month was captured on video.
Sixteen inmates are facing charges of mob action in the fight at Cook County Jail, which broke out around 9:30 p.m. on Feb. 16. in the maximum security housing tier of the jail, according to the Cook County Sheriff's Office.
The melee went on for two minutes before the inmates were brought under control, video shows.
Two of the inmates were taken to the hospital for treatment, including puncture wounds the sheriff's office said.
Other inmates injured were treated at the jail. None of the injuries were life-threatening.
A homemade weapon was found at the scene, according to the sheriff's office.
Copyright © 2018, ABC Radio. All rights reserved.