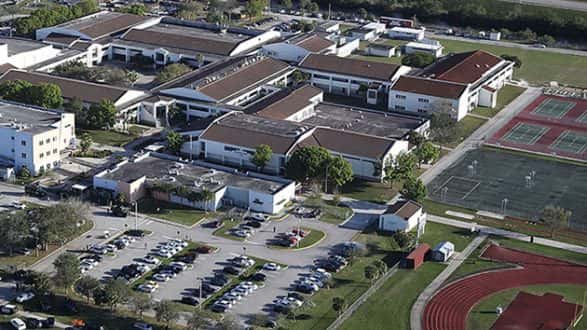 Joe Raedle/Getty Images(PARKLAND, Fla.) — Florida school shooter Nikolas Cruz allegedly fired at a third-floor window of Marjory Stoneman Douglas High School in an apparent attempt to set up a perch from where he could shoot students who were outside, an official briefed on the investigation told ABC News on Wednesday.
Cruz's gunshots couldn't break through the window because it's made of hurricane-proof glass, Robert Runcie, the Broward County Public Schools superintendent, said in an interview with ABC News' Victor Oquendo.
Investigators believe the 19-year-old intended to position himself above ground so he could open fire at those fleeing the school in Parkland, Florida, according to Runcie.
Seventeen people were killed in the Feb. 14 shooting.
Copyright © 2018, ABC Radio. All rights reserved.