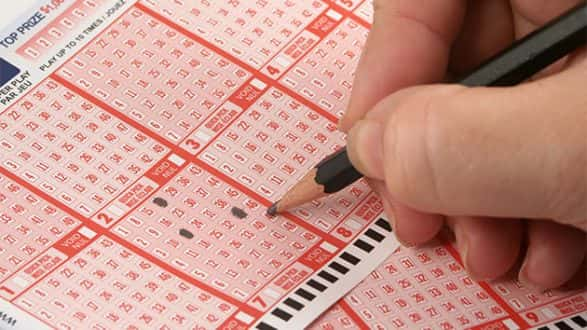 iStock/Thinkstock(NEW YORK) — A Michigan tow truck driver won the lottery three times in just one day, netting more than $325,000, Michigan lottery officials said.
Mark Maltz bought his winning tickets at a BP gas station in Commerce Township, Michigan, last Friday.
"I work for a tow company and we stop at the BP to fill up our trucks," Maltz told Michigan Lottery officials. "I was in the store on Friday after filling up my truck and I bought a scratch-off and won $10. I decided I'd buy a Fast Cash ticket and won $15. Then I bought a $5 Fast Cash Black Jack ticket and the $10 Jackpot Slots Fast Cash ticket, and the rest is history."
It's part of what the Michigan Lottery calls a progressive jackpot in which games feed into one jackpot, which grows with every ticket purchased. The current jackpot amount prints on each ticket, so players always know how much is up for grabs. The big prize can be won at any time, lottery officials said. When someone wins, the jackpot starts over again.
"When I saw I was a winner, I started freaking out. I just kept thinking, 'I can't believe I just won!'" Maltz said.
Maltz said he plans to invest his $325,184 prize.
"I'm going to sit on this for a little while and decide how to best invest it and make it last me a long time," Maltz said. "I've dreamed about winning and thought 'Just let me win big one time.' It's hard to believe it really happened."
Copyright © 2018, ABC Radio. All rights reserved.