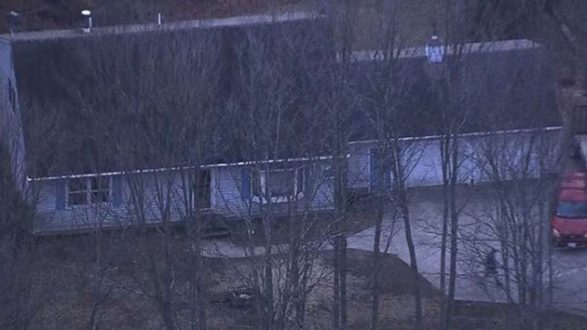 WCVB-TV(WEST BROOKFIELD, Mass.) — As the hunt for the killer of a Massachusetts woman and her three young children stretched into its third day, authorities asked for the public's help in identifying a suspect and locating a key piece of evidence taken from the horrific crime scene.
The victims in the quadruple homicide in West Brookfield were identified by officials as Sara Bermudez, 38, and her children — Madison, 8; James, 6; and Michael, 2.
Sources familiar with the investigation told ABC station WCVB-TV in Boston that the victims were found stabbed and burned in an upstairs bedroom of the house. Sources also told the station that investigators are looking into whether there are possible gang ties to the slayings.
The state Fire Marshal's Office confirmed that it was asked to assist at the scene.
Bermudez and her children were found dead in their home on Old Warren Road about 3:30 p.m. Thursday when a relative went to the house to check on them, officials said.
Worcester County District Attorney Joe Early identified the victims during a news conference Saturday afternoon. He asked the public to be on the lookout for a discarded, yellow, plastic fuel can that investigators believe was taken from the home.
He also asked neighbors who might have security cameras to check their footage and report anything suspicious to investigators.
Bermudez's husband, Moses Bermudez, was in California on business at the time the bodies were discovered, authorities said.
Reached by phone on Sunday, Moses Bermudez told ABC News that he had no comment.
A community vigil for the victims was scheduled to take place at the First Congregational Church of West Brookfield on Sunday, according to Stacey Kullgren, pastor of the church.
"Currently, there is a lot of fear in the community. We don't have answers. We don't know who did this," Kullgren told ABC News.
While Sara Bermudez and her children were not members of the church, their grieving loved ones were invited to the vigil, Kullgren said.
"The largest, most pressing reason for the vigil is to let the family know they are not alone," Kullgren said.
Copyright © 2018, ABC Radio. All rights reserved.