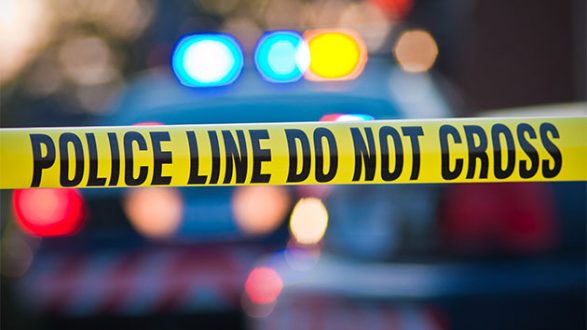 iStock/Thinkstock(CLINTON, Mo.) — A Missouri police officer was killed and two others were injured late Tuesday in a shooting in Clinton, Mo.
According to the Missouri State Highway Patrol, the police officers were shot at about 10 p.m. at a residence in the small town of Clinton — about 75 miles southeast of Kansas City.
The Missouri State Highway Patrol initially reported the Clinton Police Department, SWAT teams and the Henry County Sheriff's Department were outside the residence where the suspect was barricaded. By 12:30 a.m. local time, officers had entered the residence and found the suspect dead.
"We're still piecing everything together," said Sgt. Bill Lowe, from the Missouri State Highway Patrol. "We're way early in the investigation."
Lowe said they were still investigating whether the suspect was shot by police or took his own life.
The two injured officers are being treated, police said.
Kansas City ABC affiliate KMBC reported the death on Tuesday was seven months to the day a fellow Clinton police officer, Gary Michael, was shot and killed. Michael was killed after pulling over a driver for a traffic violation last August, KMBC reported.
Ian McCarthy has been charged with first-degree murder for the shooting of Michael. He has pleaded not guilty.
Copyright © 2018, ABC Radio. All rights reserved.