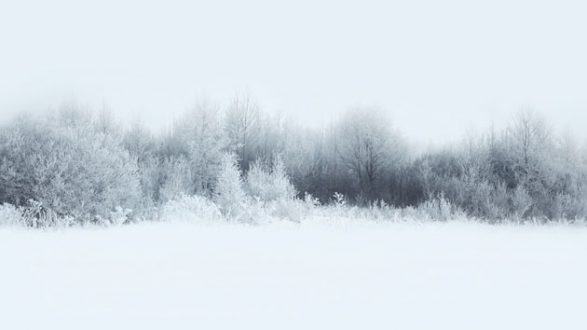 iStock/Thinkstock(NEW YORK) — Almost 1 million people are without power across the Northeast this morning as the region digs out from its second nor'easter in seven days.
But before the snow turns to slush a third nor'easter is approaching this weekend.
The latest
The snow from the latest nor'easter moved out of New York City Wednesday night, but the storm is expected to hit northern New England this afternoon.
Gusty winds will persist for most of the Northeast, making it feel colder than it is.
The impact
At least one person died from the storm. The victim, an 88-year-old woman from Suffern, New York, died after being hit by a falling tree in her driveway, according to police in Suffern, which is about 30 miles northwest of Manhattan.
As of this morning there were 948,000 customers without power across the Northeast, including 285,000 in Massachusetts, 264,000 in New Jersey and 142,000 in New York, mostly in already hard-hit Westchester County.
More than 3,200 flights were canceled because of this storm.
Snowfall totals
The highest snowfall total across the Northeast from Wednesday's storm was in Montville, New Jersey, where 26.8 inches fell.
Monroe, New York, saw 26 inches and New Fairfield, Connecticut, got 24 inches, while the major cities were mostly spared — including Central Park with 2.9 inches and Philadelphia with 6.1.
Additional snowfall totals are expected in New England, mostly in Maine, where 6 to 12 inches could accumulate by the afternoon. Locally over a foot is possible in northern and eastern Maine.
Watching a third nor'easter?
Just as the Northeast begins to dig out after the second nor'easter in one week, ABC News meteorologists are already watching a possibly third storm that could bring heavy rain and snow to the Eastern seaboard.
The storm will develop in the Mississippi and Tennessee River valleys and move east with heavy rain and thunderstorms by Sunday morning.
The storm system will move very quickly northeast into the Mid-Atlantic area by Sunday night into Monday morning bringing heavy rain to the Carolinas and possibly snow from Washington, D.C. to New York City.
But this is where the models split.
The American model shows snow throughout the I-95 corridor, but the European model shows the storm sliding south of the Northeast and missing the area completely.
It is still far enough away that models have time to come in agreement.
Here is the map of the GFS, the American model, showing the more northern track of the storm with snow for major Northeast cities Monday.
Copyright © 2018, ABC Radio. All rights reserved.