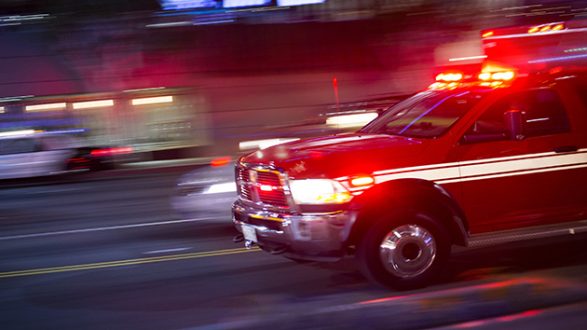 iStock/Thinkstock(CINCINNATI) — A 16-year-old boy in Cincinnati, Ohio, was mysteriously found dead in his car this week, hours after he called 911 pleading for help.
On Tuesday at about 3:21 p.m., Kyle Plush called 911 saying he was trapped in his van, the Cincinnati Police Department said.
"Help! I'm stuck in my van," Plush told dispatchers. "I need help!"
An operator repeatedly asked Plush where he was. The teen said several times he was at "Seven Hills," which is the name of the Cincinnati school he attended.
The terrified teen is heard screaming and later said on the call, "I'm in desperate need of help!"
Officers responded to the area and tried to find the car, but "based on the information relayed to the officers, efforts to locate the caller were unsuccessful," police said.
In another call to 911, Plush said, "I probably don't have much time left. Tell my mom I love her if I die."
"This is not a joke," Plush said. "I'm trapped inside my gold Honda Odyssey van in the … parking lot of Seven Hills."
"Send officers immediately. I'm almost dead," he said.
At about 9 p.m., someone called 911 to say Plush's car was found, police said. The teen was found inside and declared dead, police said.
The teen died from "asphyxia due to chest compression," a preliminary autopsy determined, according to the Hamilton County Coroner's Office.
The manner of death was accidental, the coroner's office said. There was no evidence of foul play or a drug overdose, the coroner's office said.
Neither the police nor the coroner's office elaborated on what caused his death.
The police said "a further review of all communications records has prompted the Cincinnati Police Department to initiate a full procedural and technical review of all calls received by the Emergency Communications Section and associated dispatch recordings related to this incident."
City officials, who run the 911 center, also are investigating, City Manager Harry Black said, according to the Cincinnati Enquirer.
"This matter is very disturbing," Black said. "If there are deficiencies on the part of the 911 center operations, my mandate is to fix whatever needs to be fixed."
Copyright © 2018, ABC Radio. All rights reserved.