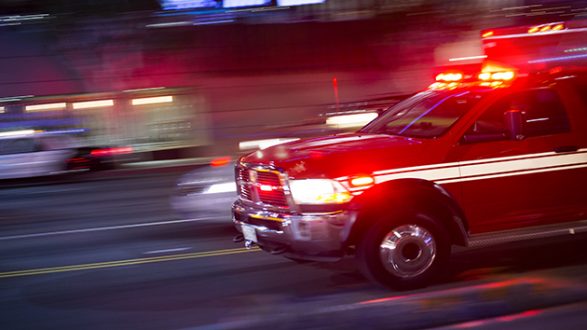 iStock/Thinkstock(NEW YORK) — Notable gay rights lawyer and environmental activist David Buckel was discovered burned to death in an apparent suicide in popular Brooklyn park early Saturday morning.
A jogger on a run through Prospect Park at around 6:15 a.m. spotted a fire on the grass, police sources said.
The jogger flagged down a New York Police Department cop who then approached the blaze and discovered a person was burning, the sources said.
Before self-immolating, Buckel,60, stowed his identification and a suicide note nearby, the sources added.
In the noted Buckel said his "early death by fossil fuel" was a protest against damage to the environment, according to the New York Daily News.
The location where Buckel decided to take his own life was only a few blocks away from his home just off the park.
Buckel earned acclaim when he championed a lawsuit involving a transgender man named Brandon Teena who was slain in Nebraska.
The man's life story was adapted to the big screen in the indie film hit "Boys Don't Cry,"
He also spearheaded same-sex marriage cases in numerous states around the country.
Lamda Legal, where Buckel served as its project director, released a statement calling the counselor "a visionary."
"This is a tremendous loss for our Lambda Legal family, but also for the entire movement for social justice," according to the statement. "David was an indefatigable attorney and advocate, and also a dedicated and loving friend to so many. He will be remembered for his kindness, devotion, and vision for justice."
Copyright © 2018, ABC Radio. All rights reserved.