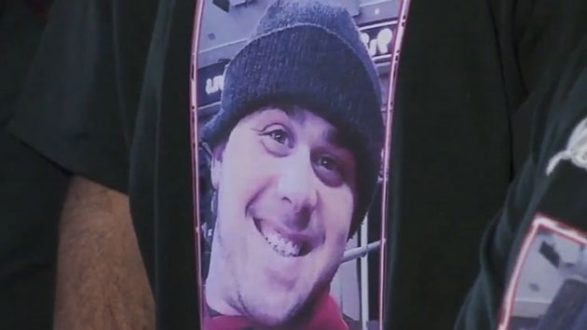 WABC(CLAYTON, N.J.) — Police in New Jersey said they have arrested a suspect in a deadly road-rage incident that took the life of young father of two.
Fifty-four-year-old Everett E. Moore Jr., of Clayton, New Jersey, was arrested on Wednesday in connection with the March 7 attack on Joseph Pirri, police told ABC New York station WABC.
Pirri, 32, was killed while driving in his hometown of Deptford Township, New Jersey, just outside of Philadelphia, when a fellow motorist slashed him in the face with a "sharp instrument," police said.
Police said Moore was driving a white pickup truck when he allegedly cut Pirri off, attacked him, and sped off "in an aggressive manner."
Moore faces first-degree murder and weapons charges.
Pirri, who suffered a severe wound to the left side of his face, managed to give police a detailed description of his attacker before his death on March 13, six days after the attack, according to WABC.
"The only thing the young man was screaming was, 'I don't want to die. I have a 4-year-old son. I don't want to die,'" Walt Wilcox, a witness, told WABC at the time of the incident. "They gave him blankets, consoling him, trying to keep him calm."
Police said they were able to identify the suspect thanks to Pirri's statement and multiple videos from the scene.
But the biggest break in the case came when they were able to prove that the vehicle used in the attack, a white Ford F-150 pickup, had been registered to Moore's wife, police said.
Megan Pirri, the victim's wife, said news of the arrest wasn't enough to heal the massive void in her family's life.
"You hear stories of people who were nice and kind," she said, "but Joe truly was the definition of those words. His son, stepdaughter and I were his world. As he was ours and still is."
Copyright © 2018, ABC Radio. All rights reserved.