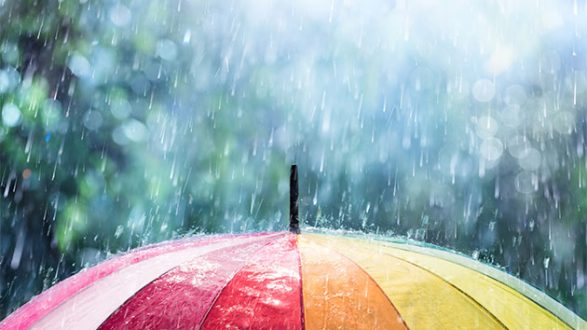 iStock/Thinkstock(NEW YORK) — Several days of record rainfall combined with melting snow is causing flooding in some New England towns.
On Thursday more than 3 inches of rain fell near Bar Harbor, Maine, while Augusta, Maine, saw a record daily rainfall of 1.29 inches.
As that storm moves out, a new one is already moving into the Northeast and New England today, and a flood watch is in effect.
Showers are expected to move over New York City and New England this evening with the heaviest rain near Boston around rush hour.
Saturday morning will be dry, but that won't last long. A new cold front is expected to move into the Northeast from the West, bringing a chance for more showers Saturday afternoon and evening.
Next week, the Northeast and Midwest will see summer-like temperatures.
On Monday, it's forecast to reach 81 degrees in Dallas, 79 degrees in Kansas City, 80 Degrees in Fargo and 77 degrees in Minneapolis.
On Wednesday, it may reach 80 degrees in New York, 84 degrees in Washington, D.C., and 77 degrees in Boston.
Copyright © 2018, ABC Radio. All rights reserved.