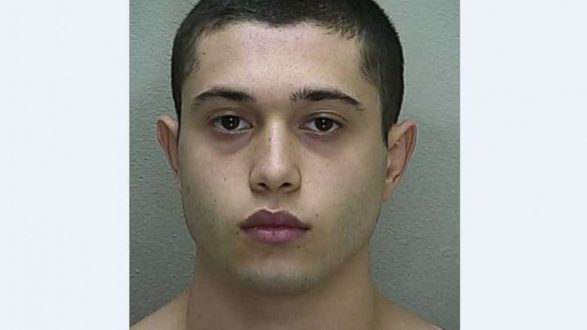 Marion County Sheriffâ??s Office(OCALA, Fla.) — The FBI had the suspect in a Florida school shooting last week on its radar since 2013, new documents show.
Sky Bouche, 19, shot a student in the ankle at a high school in Ocala, according to the Marion County Sheriff's Office.
The victim, whose identity has not been released, suffered non-life threatening injuries.
Approximately five years before that shooting, the Federal Bureau of Investigation contacted authorities in Florida after Bouche "[triggered] an internet alarm when he made inappropriate YouTube comments on Columbine school shooting videos," according to a press release from the Ocala Police Department.
According to the press release, Bouche posted comments such as: "I'm thinking about doing my school the same way, I have enough guns and ammo. I have been planning for months, but not sure when to do it."
Officials then interviewed Bouche, who admitted to making the comments but said he only did it to "gather attention because he felt hopeless," according to the press release.
Following the interview, officials searched Bouche's home for firearms and located several replicas of guns, such as air-soft BB guns and pellet guns.
No criminal charges were filed against Bouche in the 2013 incident, and he was referred to suicidal and violence risk assessments, according to Ocala Police.
Bouche faces five charges last week's shooting, including terrorism and aggravated assault with a firearm, according to the sheriff's office.
He is currently being held at the Marion County jail on no bond.
Copyright © 2018, ABC Radio. All rights reserved.