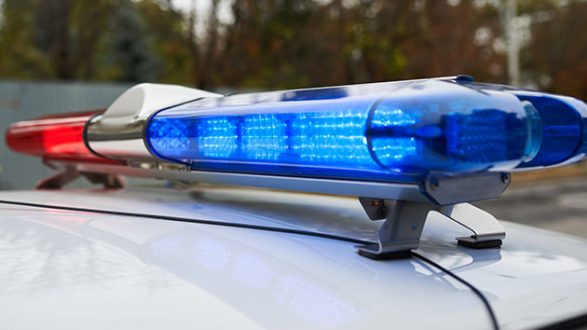 iStock/Thinkstock(NORRIDGEWOCK, Maine) — The 29-year-old man accused of gunning down a sheriff's office corporal in Maine and who evaded authorities for four days has been captured, authorities said on Saturday.
John Daniel Williams had been on the run since Wednesday morning when he allegedly shot and killed Cpl. Eugene Cole of the Somerset County Sheriff's Office in Norridgewock.
Williams was apprehended at 12:43 p.m. on Saturday outside a small, remote camp in Norridgewock, officials said. Authorities had found tracks this week that confirmed the area he was in, officials said.
Cole's handcuffs were used in the arrest, authorities said.
More than 200 law enforcement officers had been involved in the manhunt.
Now that the search is done, officers can begin to grieve Cole's loss, authorities said, and local residents "can sleep well."
The Cole family is relieved, thankful and grateful, authorities added.
Less than an hour before Williams was caught, authorities read a statement from Cole's widow, pleading with him to surrender.
"I urge Mr. Williams to turn himself in or at least reach out to law enforcement," she said in the statement. "Mr. Williams, be assured you'll be treated the same way Corporal Cole would have treated you if you had given him the opportunity — with dignity and respect."
"We just want you to talk to someone," she added. "Please, please talk to us."
After the killing, Williams allegedly stole the corporal's cruiser, drove to a local convenience store and committed a robbery, authorities said. The cruiser was later found abandoned in Norridgewock.
Williams had been considered armed and dangerous.
A $20,000 reward was being offered for information leading to his arrest.
Copyright © 2018, ABC Radio. All rights reserved.