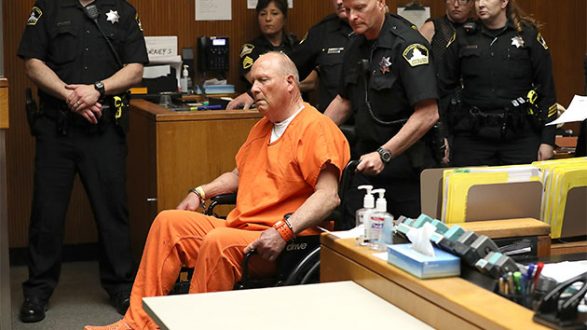 Justin Sullivan/Getty Images(NEW YORK) — Joseph DeAngelo, the suspected serial rapist and killer known as the "Golden State Killer," was caught off guard when he was taken into custody at his California home on April 24, decades after his alleged crimes.
DeAngelo, 72, was brought to Sacramento County Main Jail and is in a cell by himself due to the notoriety of case, a Sacramento County Sheriff's Department investigator told ABC News.
No one has visited him so far, according to jail records.
DeAngelo, a former police officer, was placed on suicide watch as a precaution, the investigator said, and has also undergone a psychiatric evaluation.
DeAngelo, who police say evaded investigators for decades, is believed by authorities to have committed 12 murders, at least 50 rapes and multiple home burglaries throughout California in the 1970s and 1980s. He was tracked down by DNA samples from distant family members.
He appeared in court Friday and did not enter a plea. He returns to court May 14.
Copyright © 2018, ABC Radio. All rights reserved.