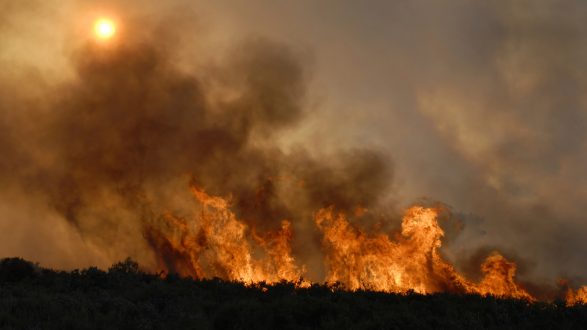 iStock/Thinkstock(SEDONA, Ariz.) — As the massive Tinder Fire continues to grow, burning more than 8,600 acres in Coconino County, Arizona, thousands have been evacuated.
The wildfire started on Friday and has destroyed almost 100 structures, including homes, according to U.S. Forest Service officials in Coconino National Forest. The fire has not been contained at all.
It is unclear how many residents have been affected by the fire, since many of the houses are summer homes and were unoccupied at the time. No injuries have been reported so far.
Officials told ABC News they announced the evacuations "knowing the wind is going to sustain" and in light of the significant fire growth throughout last night.
As of Monday morning, evacuations of communities north, east and west of Highway 87 remain in effect.
More than 500 firefighters and crews have been battling the raging flames, under high wind conditions.
Officials believe there is "potential for very active to extreme fire behavior with rapid rates of spread" as high winds are expected to persist in the upcoming days.
The cause of fire is still under investigation.
Copyright © 2018, ABC Radio. All rights reserved.