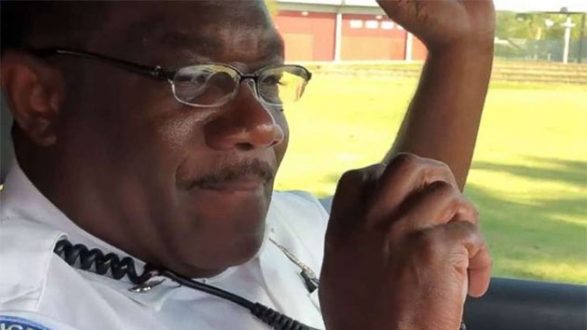 Sarasota Police Department(NEW YORK) — The cameras were rolling over the weekend as a veteran Florida police officer broke into tears while finishing the last patrol before his retirement.
Officer Andre Jenkins, a 30-year veteran with the Sarasota Police Department in central Florida, got emotional on Saturday as he sent the last "10-7," out of service message, of his long career in law enforcement, according to video released by the department.
"This will be my last transmission on the radio," Jenkins says, while sitting in the driver's seat of a police cruiser. "I'd like to thank all my SPD family for the last 30 years of being by my side.
"I've had plenty of good times and a lot of good memories over my career and I appreciate it. I'll cherish them for the rest of my life," the officer added.
Fellow officers responded with a slew of congratulatory messages over the radio, with some officers wishing him well and others saying they hoped to celebrate their own retirement someday.
The video, posted on the department's Facebook page, had more than 4,300 shares and 7,200 reactions on the social media platform as of early Monday morning. The video had been viewed more than 250,000 times.
"We might be biased but the men and women of the Sarasota Police Department have some of the biggest hearts for our community," the department said Saturday. "Yesterday, Officer Andre Jenkins retired after 30 years of service. During his last patrol shift, he went 10-7 (out of service) for the last time after protecting and serving the City of Sarasota for three decades."
The department ended the two-minute video by thanking the officer for his service, saying "congratulations" and "stay safe."
Copyright © 2018, ABC Radio. All rights reserved.