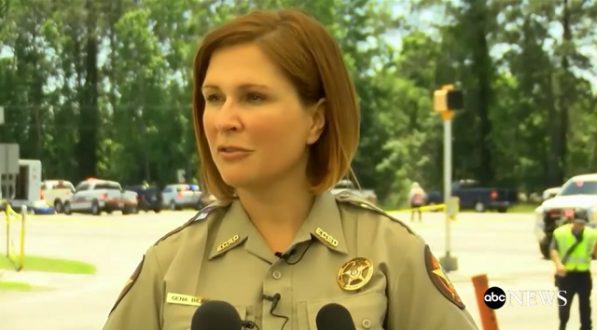 ABC News(SAVANNAH, Ga.) — At least five people are dead after a C-130 "Hercules" plane belonging to the Puerto Rico National Guard crashed outside the Savannah/Hilton Head International Airport in Georgia at 11:28 a.m., according to Georgia Air National Guard Captain Jeffrey E. Bezore.
An Air Force spokesperson specified the plane was a WC-130 weather reconnaissance plane, belonging to the 156th Airlift Wing. It is unknown at this time whether there were additional individuals on board.
The plane crashed at the intersection of Highway 21 at Crossgate Road just northeast of the Savannah airport, according to Chatham Emergency Management Agency. Those roads are shut down, and power has been cut to the area.
"As far we know there were no cars hit in this crash, it is an absolute miracle at that time or day and that intersection," said Gena Bilbo, Public Information Officer at Effingham County Sheriff's Office, during a press conference.
All train traffic in the area has also ceased, as train tracks were damaged in the crash, Bilbo said.
The plane took off from the Savannah/Hilton Head International Airport, according to Senior Master Sgt. Roger Parsons of 165th Air National Guard.
It was heading to Arizona on a routine training mission, according to Puerto Rico's governor Ricardo Rosselló.
Crews from the airport are assisting with local agencies, along with the the 165th Airlift Wing.
The airport said there has been no impact on its flight operations.
Copyright © 2018, ABC Radio. All rights reserved.