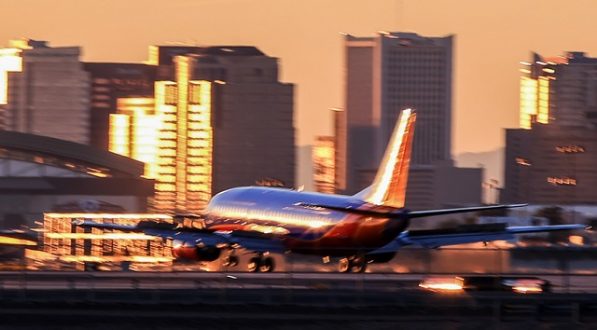 iStock/Thinkstock(CLEVELAND) — A Southwest Airlines plane was diverted Wednesday after a crack was reported in one of its windows, the airline confirmed to ABC News.
Southwest Flight 957, scheduled to fly from Chicago to Newark, New Jersey, was diverted to Cleveland-Hopkins International Airport and landed "without incident," according to the Federal Aviation Administration (FAA), who said they're investigating the incident.
There were no injuries reported among the 81 passengers, who will now be flown to Newark on a new aircraft, Southwest told ABC News. There were no reports of cabin depressurization and "initial indications" show the crack only appeared on the external pane of the window, the airline said, noting that the window has multiple panes. It was inspected last month.
The Boeing 737-700 "has been taken out of service for maintenance review," Southwest said in a statement.
Social media images show cracks streaking across what's apparently the same window.
Hirsch Chinn, a passenger on the flight, told ABC News that other passengers on board quickly changed seats upon discovering the cracked window.
"Crew was fabulous," Chinn about the flight's staff.
This incident comes a day after President Donald Trump honored the crew of another Southwest flight that made an emergency landing two weeks ago in Philadelphia. On that flight, Southwest 1380, passenger Jennifer Riordan died after an engine exploded mid-flight and a window was blown out.
Copyright © 2018, ABC Radio. All rights reserved.