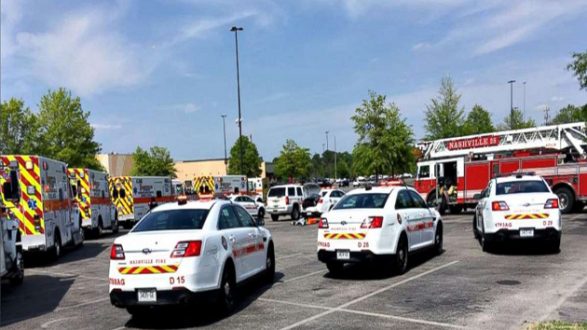 Nashville Fire Dept(NASHVILLE, Tenn.) — At least one person has been hospitalized after a shooting at Nashville's Opry Mills Mall, according to officials.
The male victim was taken to TriStar Skyline Medical Center in critical condition, the Nashville Fire Department wrote on Twitter.
The suspected shooter is in custody, according to the Nashville Police Department. The shooting appears to have started as a dispute, police said.
Investigators are sweeping the mall as a precaution, police said. The ATF also responded to the scene.
No other gunshot victims were reported, according to fire department.
Copyright © 2018, ABC Radio. All rights reserved.