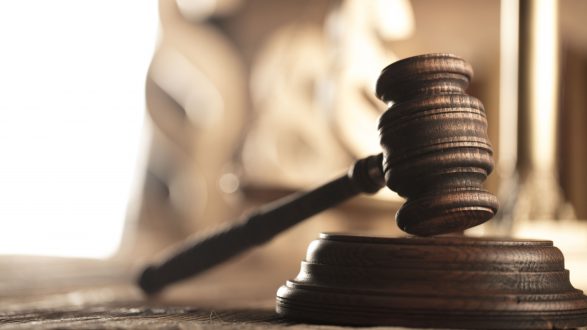 iStock/Thinkstock(JACKSONVILLE, Fla.) — The Florida woman who pleaded guilty to kidnapping a baby hours after birth apologized to the child's biological family for the first time at a sentencing hearing Friday.
Gloria Williams, who faces up to 22 years in prison on charges of first-degree kidnapping and third-degree interference of child custody, said she was unable to explain why she stole Kamiyah Mobley from a Jacksonville hospital in July 1988.
"I prayed every day, every day, for the good Lord to renew your hearts, renew your minds, and to heal your hearts, and to give you the peace and joy that comes from knowing His word," Williams said during the hearing at Duval County Courthouse. "I don't, I can't explain where I was back then 20 years ago. I know I wronged you and I'm so sorry."
Williams said that in the time leading up to the kidnapping of Kamiyah Mobley she was in an abusive relationship and became pregnant. Williams said she thought a child would improve the relationship, but miscarried a month before the kidnapping.
"I thought that it would bring peace to us," Williams said. "I wanted to believe that I thought it would help."
Williams also said the day she kidnapped Kamiyah, her intention was "not to take a baby, that's for sure."
During Thursday's testimony, Kamiyah's mother Shanara Mobley said Williams came into the room "dressed like a nurse" and told her the baby needed to get her temperature taken. Shanara Mobley said Williams then picked up the child and left.
Kamiyah's attorney, Justin Bamberg, spoke to reporters after Friday's hearing, saying "with regards to [Williams'] sentence, we have to look at what's best for Kamiyah."
Bamberg also said Kamiyah wants to continue to have a relationship with Williams as well as grow the relationship with her biological parents.
Williams is scheduled to be sentenced on June 8.
Copyright © 2018, ABC Radio. All rights reserved.