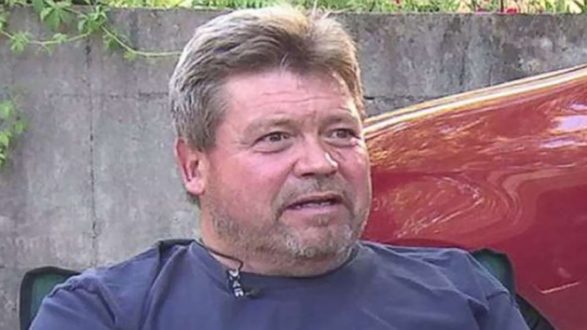 WSB(ATLANTA) — A Georgia man said he has discovered a new appreciation for life on Sunday after surviving a sniper-style attack that could have killed him.
Harvey Kerby was driving on a highway in northern Georgia last Friday when a shooter, perched in a wooded area beside the road, began firing at random vehicles, shooting Kerby in the hip and hitting another man in leg, according to police.
Kerby, who was headed north on Highway 365 in Hall County, Georgia, about an hour northeast of Atlanta, when he was hit, said his metal hip implant may have saved his life. The bullet, one of more than a dozen fired, pierced his car door and his seat before striking him in the hip.
"I was worried I was gonna bleed to death," Kerby told ABC affiliate WSB on Sunday. "If he would have shot a foot higher, it may have killed me."
The suspected shooter, 26-year-old Rex Harbour, fatally shot himself after leading police on a brief chase, authorities said. Police said they found at least five handguns and more than 3,000 rounds of ammunition in his possession.
Handwritten notes recovered from Harbour's home in Snellville, Georgia, indicated that he may have been inspired by Nikolas Cruz, the suspect in this year's deadly mass school shooting in Parkland, Florida.
Kerby said he helped state troopers to track the suspect down.
"He kept saying, 'Did you see the car?' and I said, 'Oh no, he's shooting from the woods,'" he said. "I told the cop, 'There he goes, there he goes,' and he turned and saw it, and he saw it, and he hollered up the road to the SUV, screaming, 'Here he goes! Here goes!' And they took off in the SUV after him.
"When he came out of the road, he didn't do it at a high rate of speed. He tried to sneak out but they caught him," he added.
Kerby, still sore with pain in his hip, says he's afraid that he may end up walking with a limp for the rest of his life, but he's happy to simply be alive.
"The good thing is they got him and that'll be one bad guy in this world we won't have to worry about," Kerby told WSB.
Investigators haven't released specific details about a possible motive, but they said the targets appeared to be random.
"This shooting didn't specifically deal with one race or ethnicity," Sheriff Gerald Couch told reporters after the shooting. "Just hate-filled in targeting pretty much everybody."
The suspect referred to Cruz as a "hero" and that Cruz gave him "courage and confidence," according to Couch. Cruz, 19, is accused of fatally shooting 17 people at the Marjory Stoneman Douglas High School in February.
Copyright © 2018, ABC Radio. All rights reserved.