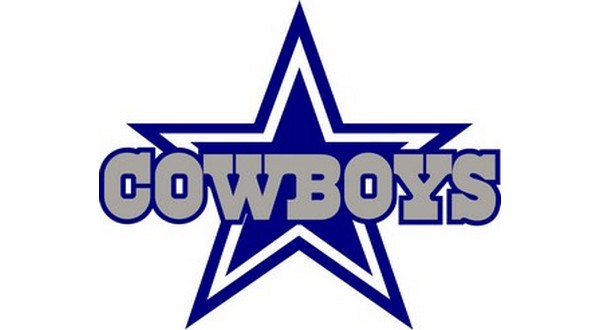 FRISCO, Texas (AP) Zack Martin rejoined the Dallas Cowboys for mandatory minicamp Tuesday with the two-time All-Pro closing in on a contract that's expected to make him the highest-paid guard in the NFL.
Martin skipped all nine voluntary offseason practices while negotiations that started about a year ago kept dragging. But he was on the field after the club and his representatives got close on a deal over the weekend.
The 27-year-old Martin was set to make $9.3 million in the final year of his rookie deal. Martin's new contract is expected to surpass the $13.3 million annual average in the $66.5 million, five-year contract that Jacksonville's Andrew Norwell signed in March.
Martin, the 16th overall pick in 2014, was an All-Pro as a rookie when DeMarco Murray led the NFL in rushing for the NFC East champions. He repeated the feat two years later when rookie Ezekiel Elliott was the league rushing leader for another division champion.
A Pro Bowl player in each of his first four seasons, Martin only did individual and conditioning work in his first practice of the offseason. While coach Jason Garrett said that was more because Martin has been out, the former Notre Dame standout noted the contract isn't finished.
Four years ago, Martin was a rookie who engaged Sean Lee in a noncontact drill when the star linebacker's left knee gave way, resulting in a torn ligament that kept Lee out all season. It was the first offseason practice.
"Right now, until the pen actually gets on paper, I'm going to be smart about it and just do individual work and some conditioning so I don't do something stupid," Martin said. "Two more days, so we'll see what they want to do, if we just want to play it smart."
Martin said he wasn't sure if he would have attended the first mandatory practice without the progress in negotiations. With the agreement close, he said it was an easy decision.
During the voluntary portion of the offseason, Martin said he worked out by himself while players were in meetings. Before practice started each day, he went home, where he "kind of got a little stir crazy."
"If you'd have asked me, I never would have thought in a million years I'd be the guy holding out and not coming to things," Martin said. "I had to make a decision, as hard as it was, but what was best for me. Hopefully it gets done, but I think I made the right decision."
Assuming the Martin deal gets done, the Cowboys will have their top three offensive linemen – all first-round picks with multiple Pro Bowls – locked up well past 2020. Left tackle Tyron Smith and center Travis Frederick are the others.
Smith, who signed an extension in 2014, and Frederick (2016) were the highest-paid at their positions at the time, and are still in the top five. Martin figures he'll be on a similar track once he goes to the top of the list.
"It's something obviously my agents and I, we were shooting for, so it's a huge honor," Martin said. "That'll probably get beat by someone whenever the next one signs, but that's how it works. Whenever we lock this thing up, very excited to get it over with and put it in the past."
For Garrett, it's the strongest sign of stability in the rebuilding of a line that started before his first full season as head coach, when the Cowboys drafted Smith ninth overall in 2011.
"It took us a while to rebuild it the way we wanted to rebuild it," Garrett said. "We reinforced that idea that you have to rebuild the offensive and defensive lines in order to allow your skill players to have some success."
WebReadyTM Powered by WireReady® NSI