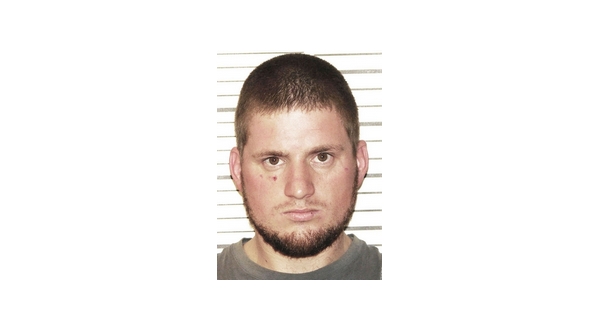 A Missouri man, 30-year-old Estevon S. Dockins of Squires, who pleaded guilty to domestic assault and possession of a controlled substance in late 2016, has admitted to violating his probation and has been sentenced to five years in prison.
The Ozark County Times reports Dockins has also pleaded guilty to unlawful possession of a firearm. The sentence is to run concurrently with his probation violation.
Dockins was sentenced in December 2016 after entering a guilty plea to domestic assault and possession of a controlled substance charges for assaulting his former girlfriend, holding her captive and threatening to kill her. He was sentenced to seven years in the Missouri Department of Corrections for each charge to run concurrently.
He was originally charged with felony counts of kidnapping/facilitating an injury/terrorizing, domestic assault, armed criminal action, two counts of endangering the welfare of a child and possession of methamphetamine and misdemeanor charges of possession of marijuana and unlawful use of drug paraphernalia.
At that time, according to the Ozark County Times, Dockins was also reported to have tested positive for amphetamine and methamphetamine, a direct violation of the terms of his bond agreement.
Dockins' former girlfriend and mother of his four-year-old twin daughters told officers during an argument in February 2016, Dockins dragged her into a root cellar, chained her legs to prevent her from leaving and began choking her. He then allegedly struck her with a pistol after she was released from the chains. The woman says she tried to run away, but Dockins chased her and threw her to the ground. She says he then told her to go back to the house, and that's when she called 911.
During a preliminary hearing in March 2016, the victim alleged Dockins also spit in her face, threatened to shoot her and chained her in the root cellar in front of the children. She also said he was on methamphetamine and had little sleep over a three-day period. When officers asked the victim if she had consumed methamphetamine the night before, she said she had. During the preliminary, she told Dockins' defense attorney she'd had a previous addiction to prescription pills, but she recently completed detox, and it was no longer an issue.
Ozark County Sheriff's deputies told the court the woman had discoloration on the ends of her pants possibly consistent with a rusty chain when she was interviewed. A picture was submitted to the court showing red marks on the woman's left leg, but an officer says no markings were visible on the right leg.
WebReadyTM Powered by WireReady® NSI