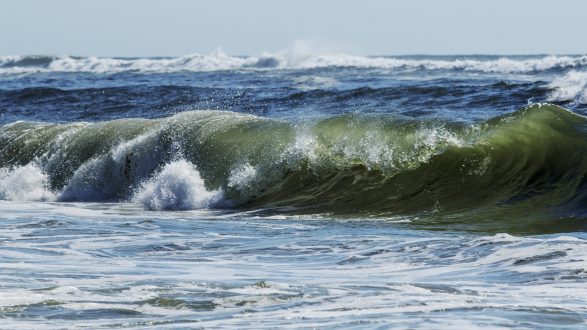 iStock/Thinkstock(ISLIP, N.Y.) — Authorities are investigating whether a 13-year-old boy and a 12-year-old girl who both suffered large fish bites in the waters off of Fire Island were victims of shark attacks.
Shortly before noon Wednesday, officials said, the girl was bitten while wading in the water at a beach known as Sailors Haven on Fire Island, a barrier beach off the south shore of Long Island.
The girl's mother told ABC News that her daughter is "hanging in there – a little overwhelmed right now."
Soon after that attack, the boy was bitten while boogie boarding in the waters off another Fire Island beach, known as Atlantique, officials said. The two beaches are several miles apart.
Emergency medical workers removed a piece of shark tooth from the unidentified boy's leg, which suffered a puncture wound, according to officials with the Long Island town of Islip. The tooth is now being analyzed to determine the type of shark that attacked.
Dueling responses from different officials left some confusion as to what had attacked the two young people.
Islip town officials initially confirmed that the boy's bite was indeed a shark attack, but later issued a statement saying that the 13-year-old was bit by "what may possibly have been a shark."
Neither Suffolk County nor the National Parks Service — which oversees some of Fire Island's beaches — have yet confirmed that either of the bites came from sharks. County officials said that while the bite appeared to be from a shark, there had so far been no shark sighting.
A National Parks Service official told ABC News that the designation of a shark attack must come from the New York State Department of Environmental Conservation.
Beaches within the Town of Islip and all Fire Island National Seashore beaches are closed for the day in the wake of the attack.
Further west and a few hours after the two attacks, bathers were evacuated from the waters off Robert Moses State Park and Jones Beach after a lifeguard spotted a shark.
State police are sending a drone and a helicopter into the air to search the waters for sharks, according to state park officials.
The attacks come just days before the July 22 start of Discovery Channel's annual "Shark Week" programming, now in its 30th year.
Copyright © 2018, ABC Radio. All rights reserved.