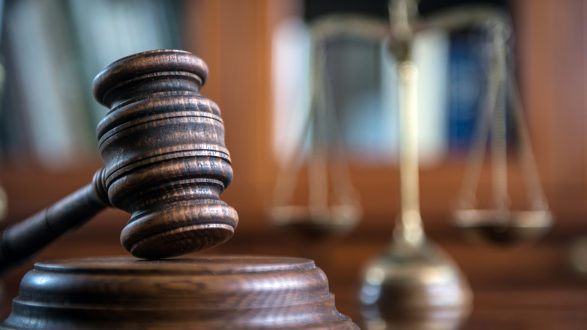 iStock/Thinkstock(STATE COLLEGE, Pa.) — The first member of a Penn State fraternity to be sentenced in connection to the death of a pledge will not face any jail time.
Ryan Burke was the first of more than 20 members of the Beta Theta Pi fraternity to be sentenced in connection to criminal charges related to the death of Tim Piazza, who died in February of 2017.
Burke, 21, was sentenced to probation, fines, legal costs and restitution to the Piazza family.
Burke pleaded guilty to four counts of hazing and five counts relating to unlawful acts involving liquor.
"This is a tragedy and he is anxious to make amends," Burke's attorney Philip Masorti said in January after entering the guilty plea, according to the Bridgewater Courier News. "There are too few words to describe a loss so great. This young man understands that."
On the night of Feb. 2, 2017, after taking part in a hazing ritual known as the "Gauntlet," a heavily intoxicated Piazza was heard falling down the stairs at the Beta Theta Pi house, and later found lying face down at the bottom.
Fraternity members carried him upstairs and put him on a couch, where they dumped water on his face and slapped him in an apparent attempt to wake him, to no avail, according to a grand jury report which cited evidence including surveillance video, witness testimony and phone records. When one pledge tried to intervene, insisting they get Piazza some help, the pledge was shoved into a wall and was told that the brothers had it under control, according to the grand jury report.
As the night went on, Piazza, a 19-year-old sophomore, tried over and over to stand on his own, falling each time and eventually going still, according to the grand jury report.
No one called 911 until the next morning, when his breathing was labored and his skin had turned gray.
Prosecutors have claimed the brothers waited to get Piazza help in an attempt to cover up their drinking and "coordinate a story."
Piazza died on Feb. 4 of traumatic brain injuries.
Copyright © 2018, ABC Radio. All rights reserved.