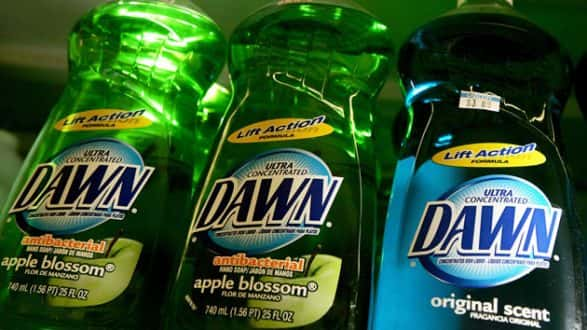 Justin Sullivan/Getty Images(ISANTI, Minn.) — The next time you're stuck between a rock and a hard place, look to your kitchen sink. It might just hold the key to your freedom.
When a 13-year-old rock climber's knee became wedged in a crack between two rocks in a Minnesota park on Wednesday evening, rescuers found themselves stumped.
They tried hammers. They tried chisels. They tried battery-powered extrication tools.
The girl's leg, however, stayed stubbornly stuck.
Rescue crews, hanging off ropes suspended in the air, refused to give up. They decided to take an unusual approach: lubricating her leg with Dawn liquid dish soap.
It worked. The climber, hanging 45 feet off the ground, was safely brought down.
In a Facebook post on Thursday, the Isanti Fire Department said more than 40 rescuers were involved in the effort, including teams from the Minnesota Department of Natural Resources, the Pine County Sheriffs Office, Essentia Health, and Fire and Rescue teams.
The rescue took about three hours and the Pine County Sheriff's Office wrote on Facebook that the teen was lowered to waiting EMS and first responders and transported to a local hospital.
"The injuries are believed to be soft tissue type injuries and she is expected to fully recover," the sheriff's office said in the post.
"We would also like to remind people to use our outdoor resources safely and to always be in groups or let people know where you will be. Even with the best training unexpected things can and do happen," it added.
ABC News has reached out to the rescue organizations for comment.
Copyright © 2018, ABC Radio. All rights reserved.