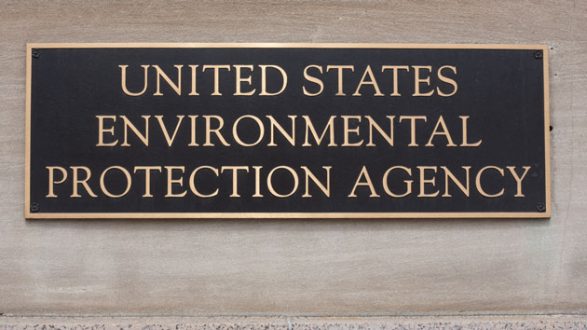 iStock/Thinkstock(WASHINGTON) — The Environmental Protection Agency is moving forward on a proposal that would require companies to get EPA approval to manufacture and import asbestos, but activists say they are concerned the U.S. hasn't gone far enough to ban the dangerous material completely.
A rule proposed by the EPA says the agency has identified several areas where asbestos is no longer used, such as roofing materials, and would require that any company that wants to manufacture or import asbestos for that purpose has to notify the agency at least 90 days in advance
When the rule was announced the EPA said the proposal was part of "important, unprecedented action on asbestos" and EPA spokesman James Hewitt said the rule would actually give the agency the grounds to restrict new uses of asbestos.
"The EPA action would prohibit companies from manufacturing, importing, or processing for these new uses of asbestos unless they receive approval from EPA," Hewitt said in a statement.
The uses for asbestos that the rule covers are not illegal. The EPA has banned some uses for asbestos, like spray-on insulation, but a ban on most products that contain asbestos proposed in 1989 was later overturned by a federal appeals court.
But advocates say the rule still opens the door to give some companies that approval and that the EPA should ban asbestos completely because of the health risks.
Breathing asbestos can increase the risk of lung cancer, according to the Centers for Disease Control, and people who work with asbestos are even more likely to develop lung problems. A campaign by the Environmental Working Group says that between 12,000 and 15,000 Americans die from asbestos-related illnesses every year.
That group also pointed out last month that a Russian company that is one of the world's biggest asbestos producers stamped President Donald Trump's face on its palettes of asbestos and posted on Facebook thanking him and former EPA administrator Scott Pruitt for excluding some uses of asbestos from the agency's risk assessment.
Melanie Benesh, legislative attorney for Environmental Working Group, said the EPA is not considering the impact of exposure to asbestos from old buildings or health effects other than cancer in its analysis under the toxic chemicals law passed in 2016. She said the EPA is behind other developed countries by not banning asbestos and that its a "very big public health concern" if the agency is limiting the scope of its risk evaluation in a way that makes it more likely to find less risk associated with asbestos.
"Asbestos is a carcinogen regardless of whether it's in building material that was installed 40 years ago or whether it's in a newly manufactured product," she said. "Cancer doesn't distinguish between these two uses so when EPA is evaluating asbestos we think they should take a comprehensive look."
On Tuesday, Chelsea Clinton tweeted an article about the EPA proposal in The Architects Newspaper that reported the EPA rule allowed asbestos in construction materials, which Hewitt said was inaccurate, commenting that the Trump administration is "making asbestos great again."
Asbestos Disease Awareness Organization President Linda Reinstein tweeted that the proposal was "shocking" and "disgusting" and said it would increase asbestos imports to the U.S.
Sen. Brian Schatz, D-Hawaii, tweeted that voters need to support Democrats in the midterms because the Trump administration is the "worst in modern history" for the environment.
The full text of the EPA rule proposed on June 1 is available here for public comment until Aug. 10.
Copyright © 2018, ABC Radio. All rights reserved.