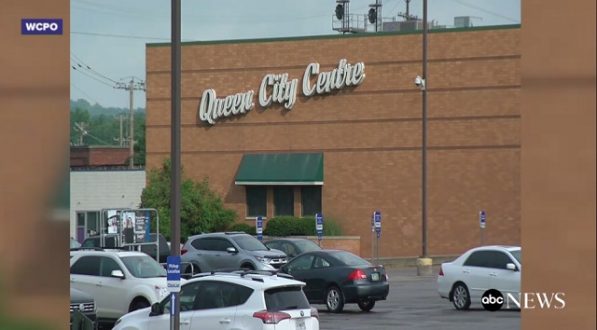 WCPO/ABC News(CINCINNATI) — A Cincinnati police officer was placed on "restricted duty" after allegedly shocking an 11-year-old girl with a stun gun at a local grocery store, authorities said.
The officer responded to the store Monday to investigate "several female juveniles allegedly stealing items from the store," a statement from police said.
After telling the group to stop, one of the girls continued to walk away. That is when the officer, who was not named, fired the stun gun and struck the teen in her back.
"When the Officer approached one of the juveniles she ignored the Officer and continued to walk away, ignoring several commands to stop," the statement read. "The Officer deployed his Taser striking the eleven year old in the back."
"We are extremely concerned when force is used by one of our officers on a child of this age," Cincinnati police chief Eliot Isaac said in the statement. He added the department will undertake a "very thorough review" of its use of force policies on juveniles in the wake of the incident.
According to the Cincinnati Police Department's use of force policy, "the TASER is designed for self-defense or to temporarily immobilize a subject who is actively resisting arrest."
The Kroger Company called the incident an "isolated situation" in a statement to ABC News.
"We want to understand what happened, why it happened, and we are assisting local law enforcement with their investigation," the company said.
Donna Gowdy, the mother of the girl, told ABC-affiliate WCPO her daughter, who was treated and released from a local hospital, is still in pain from the incident.
"If you can't handle an 11-year-old child, then you really need to get off the police force," she told WCPO. "You here to protect these kids."
The girl is expected to appear at Hamilton County Juvenile Court at an undetermined date to face theft and obstructing official business charges, police said.
Copyright © 2018, ABC Radio. All rights reserved.