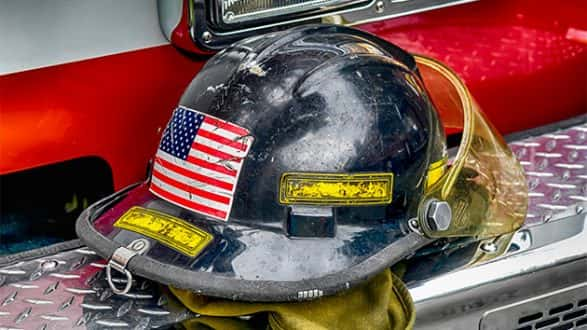 iStock/Thinkstock(NEW YORK) — California Gov. Jerry Brown on Thursday night declared a state of emergency for two counties near Los Angeles as a nearby fire spread to cover more than 10,000 acres.
The Holy Fire, which began burning on Monday, is encroaching on Orange and Riverside Counties and was last reported to be only 5 percent contained.
More than 1,000 firefighters, using 10 helicopters and seven additional aircraft, remain on the front lines battling the blaze, ABC Los Angeles station KABC-TV reported.
No major injuries linked to the Holy Fire have been reported, but the Carr Fire in Northern California has claimed at least eight lives, according to officials.
As of 7 p.m. Thursday, the Carr Fire had burned almost 180,000 acres and was nearly 50 percent contained, fire officials said.
The official cause of the Holy Fire remains unknown, but police on Wednesday arrested 51-year-old Gordon Clark in connection to the blaze. Clark has been accused of setting a fire in Trabuco Canyon, the Orange County District Attorney's Office said after he was formally charged on Thursday.
Clark refused to go to court on Thursday, so his arraignment was rescheduled for today, according to the Associated Press. He's charged with three counts of arson, resisting arrest, deterring an executive officer and is being held on $1 million bail. If he's convicted, he could face life in prison. It's unclear if Clark has hired legal counsel.
Police on July 25 arrested Brandon McGlover on suspicion of setting the Cranston Fire, a blaze that destroyed fire homes, east of Los Angeles. He also could face life in prison if he's convicted, the AP reported.
Copyright © 2018, ABC Radio. All rights reserved.