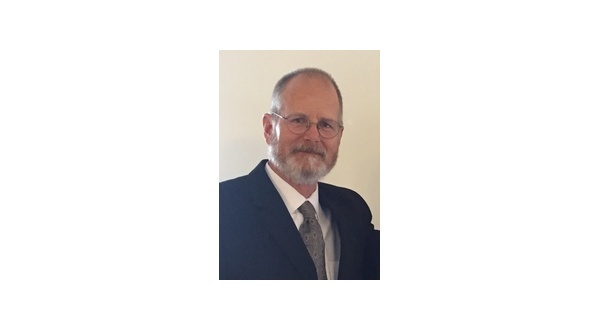 Just hours before the closing of the filing period for municipal-level candidates, McGeorge "Mac" Caradine, who had previously filed to run for Cotter alderman, has filed for mayor of Cotter.Caradine says Mayor Peggy Hammack told him she plans to retire and asked him to consider running for the position.
Caradine says he believes his career as a construction engineer and project manager responsible for construction projects exceeding $70 million each and having owned and operated several small businesses as a licensed general contractor, home builder, hotel owner, and recently a home inspector will serve him well as mayor.
He is active in the community with volunteer work and looks forward to continuing his service to the community. Caradine's volunteer community involvement includes serving on the Cotter-Gassville Sewer Commission and the Cotter Planning and Zoning Board since 2015, and as chair for the committee to relight the R. M. Ruthven Cotter Bridge. His community memberships include charter board member for Friends of the Norfork Fish Hatchery, life member of the Trout Unlimited White River Chapter and the North Arkansas Fly Fishers, Cotter-Gassville Chamber of Commerce since 2005, member of Friends of the North Fork and White Rivers, past president of the Mid-South Fly Fishers, and member of Wesley United Methodist Church of Cotter.
As a vice-chair of the Cotter Planning and Zoning Board, his ongoing concern of the regulations prompted Caradine to take action to review all past ordinances making up the current zoning regulations to update the city's zoning map now found in city hall. The zoning map is now in color for easy reading. As a result of these efforts, the recently updated city zoning regulations were sent to the Arkansas Municipal League for review to be formatted to the League's standards. That work has been completed and has been inserted in the city manuals used by the council members and the planning and zoning board.
Caradine pledges if elected mayor of Cotter he will study all issues and seek comments from all residents to represent their needs while keeping an eye on the financial impact of these issues. He feels it is important issues be heard by the city council for discussion and action, and it is important every citizen of Cotter be equally represented.
As mayor, he wants to create a healthier and safe environment for families by supporting the Cotter Police Department's needs to reduce crime and drug abuse. Caradine will give special consideration to improving law enforcement coverage. He will continue supporting Cotter's canine policy. He will help research for grants to increase the department budget for more officers and equipment, and he will encourage residential curb appeal to increase home values and reduce crime.
Caradine hopes to preserve Cotter as a great place to live and enjoy a wonderful, quiet, historical fishing community. Working for the citizens of Cotter, Caradine promises he will strive for a more convenient, harmonious, efficient, functional, and attractive community. He will continue to promote the historical downtown by supporting local businesses and by attaching new businesses to the downtown business district and highway commercial area. He will promote Cotter to attract new and second home buyers to increase the tax base. Caradine says he thinks improving communication between Cotter City Hall and its residents can be a plus for the community.
He wants to continue beautification and improvements of the city park and the city's plan to pave streets and improve drainage, and obtain funding and grants to relight R. M. Ruthven Bridge. He hopes to encourage the community to continue to support local non-profits such as Cotter's Volunteer Fire Department, Cotter-Gassville Chamber of Commerce, the Saturday Club of Cotter, White River Lions Club of Cotter, Cotter's VFW, North Arkansas Youth Center, American Legion Post 23, and scholarships for Cotter School. He also supports improving access and parking along Highway 345 at Roundhouse Shoals by partnering with AGFC, Trout Unlimited, and North Arkansas Fly Fishers.
Caradine and his wife, Julia, have been married for 33 years. They have owned property in downtown Cotter since 2001.
WebReadyTM Powered by WireReady® NSI